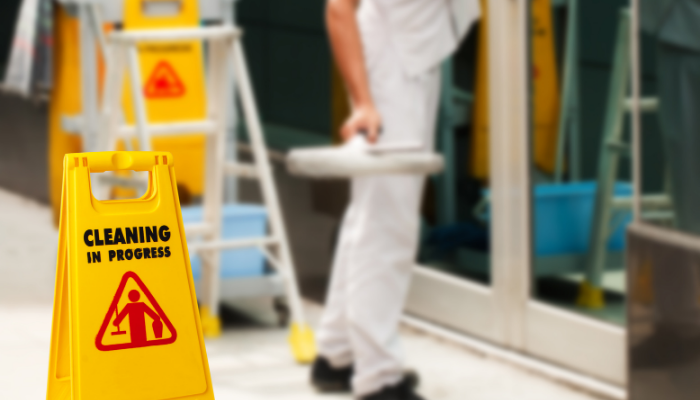 Like invoice factoring, janitorial factoring is a convenient option for cleaning and maintenance companies that are dealing with short-term cash flow issues. However, before going forward with a factoring request, it's wise for company owners to gain an overview of the janitorial factoring process so they can decide if the arrangement will work for their business.
What is Factoring?
Basically, factoring is a short-term cash advance option that allows entrepreneurs to use the value of their current invoices as a guarantee for financing. To qualify for the process, company owners must have commercial clients who are creditworthy. The credit of the customers essentially serves as the credit to guarantee the factor. Those who qualify for the arrangement receive a lump-sum payment that they can use to pay pressing expenses such as payroll or repairs. It's important to note that janitorial factoring is not designed to serve as a long-term business solution so it should only be reserved for immediate cash flow problems not ongoing conditions.
How Does Janitorial Factoring Work?
To begin the janitorial factoring process, a company owner submits a request to a factoring company. The factor will then inquire about the payment histories of the business's customers as well as the public records of the company and its directors of record. If the request is approved, the business owner sells the value of the invoices to the factoring company and then receives a check for the bulk of the total value, usually up to 85 percent of the face value. After the customers pay off their invoices, the factor applies those payments to the account and then subtracts its fee before remitting the remainder to the company.
What are the Benefits of Janitorial Factoring?
Janitorial factoring offers several benefits for business that qualify for the program. Many companies receive their funds in just a few business days once their request has been processed. Since the clients' payment records serve as the qualifying credit, the business owners may be able to get their request approved even if they have experienced credit issues of their own in the past.
Yet another advantage of using janitorial factoring is the fact that entrepreneurs are able to relinquish their typical accounts receivable duties to the factoring company. Instead of worrying about filing records and making follow-up calls for payment, maintenance company owners can focus on building new business contacts and increasing sales.
Janitorial factoring can be very helpful to companies that qualify for the program. If your cleaning or maintenance company is facing a sudden cash flow issue, janitorial factoring may be an ideal answer to your problem.