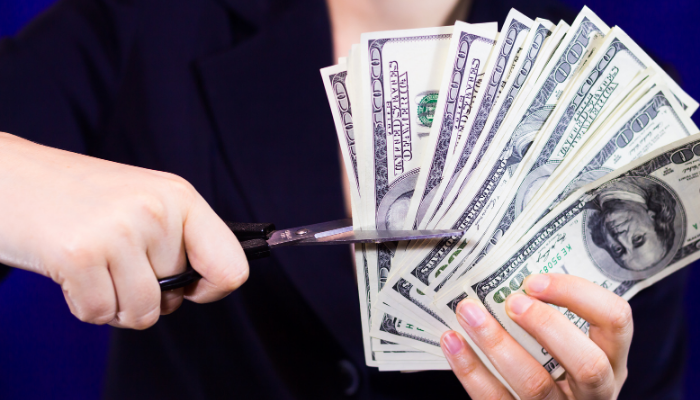 Is your small business suffering due to the ongoing global recession? Are your expenses spiraling out of control and endangering your profits? If so, you can give your small business an edge and increase your cash flow by adopting a few survival strategies including extreme cost cutting. Here are a few suggestions to help you cut costs immediately.
1. Get rid of your office.
If your business provides a service, rethink your office space. Is it possible for you to downsize to a smaller place or even get rid of an office altogether? While office rent is an appealing tax deduction it can also be a costly expense when sales are slow. Take as much of your company online as possible to cut down on needed space. Switch to an online file storage system so that you won't need storage. Try working out of a dedicated space in your home, which also offers a tax benefit or network with business partners and employees at cafes or public meeting spots.
2. Cut off stale contacts.
Have you spent years calling business contacts who have yet to place an order? If so, it's time to remove them from your Rolodex. Your time is valuable and it's best to spend it on prospects that are likely to turn into sales. Refocus your energies on your existing customer base and follow up with them regularly to offer new services or maintenance on previous orders.
3. Slash prices temporarily to increase sales.
If sales are literally at a standstill, it may be time for a few extreme promotions. Do an email blitz to your customers and advertise a limited-time half-price deal on your most popular services. Be sure that you set a firm ending date for the sale, though, or you'll end up with new customers who expect the low price to remain in effect indefinitely. The immediate effect may be less profit per transaction, but the promotion may be enough to remind your previous customers why your service is valuable. It's also a great way to introduce your business to a new market.
4. Purge any unnecessary services.
When your sales were high, you may have signed up for a larger cell phone plan, an expanded company internet service or a full-service office phone package. If business has slowed since then it's probably time to cut some of these services particularly if you're not using them to the full. Do away with any extra features that you're not using and try to renegotiate a better price on the services you need.
Tough times call for tough solutions and making these changes may be unpleasant. However, if you're willing to rethink some of your expenses you'll have a better chance of making sure your business survives tough economic times.