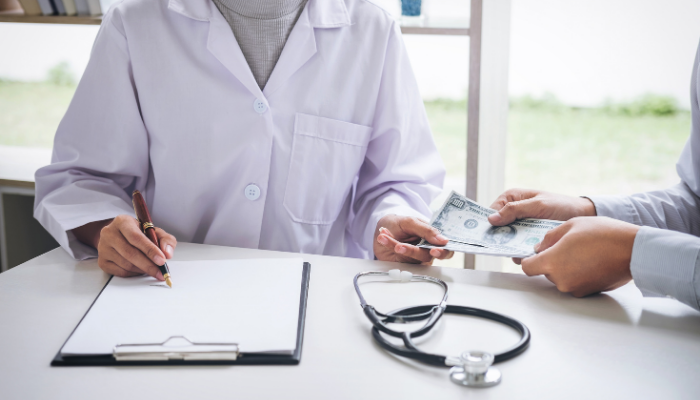 With 2015 set to be a major period for the health care industry of the United States, small and medium-sized businesses operating in the medical sector are looking forward to expand their operations. Unfortunately, traditional sources of financing such as retail banks are still adjusting to the new era of American medical services in the wake of the Affordable Care Act of 2010, which means that commercial business loans for health-related businesses are still hard to come by.

Thankfully for business owners in the health care industry, medical factoring is emerging as a sensible method of alternative financing. Medical factoring is a way to leverage account receivables in exchange for quick financing for the purpose of improving cash flow and avoiding debt emergencies. The process can be explained by the three following steps:
A medical business generates an invoice or a claim form
A copy of the account receivable item is tendered to a factoring firm
A substantial cash advance is received in just a couple of days
Factoring is already in use by a number of small and medium-sized businesses in many industries; however, it is currently being discovered by business owners who operate in the health care industry. To this end, it is important to consider a few key aspects of this financing method and ask the right questions when selecting a medical factoring provider.
What Medical Sectors Do You Work With?
Although some medical factoring firms work with just about any business dedicate to direct and ancillary health care services, some firms prefer to work with companies that are dedicated to specific activities. In some cases, they may prefer not to work with businesses that submit claims to Medicare. Other firms may specialize in providing medical factoring to companies that specialize in staffing. In addition to asking about medical sectors, business owners should also mention the insurance companies that they usually work with in case the medical factoring firm has any objections.
Can You Provide Factoring for Medicare Claims?
Not all medical factoring providers will finance Medicaid or Medicare claims. Financing these payments requires that specific types of bank accounts be used, and some level of special handling may be expected as well. This is a very important question for owners of medical companies whose patients or clients are insured by Medicare.
How Much Flexibility Do You Offer?
For the most part, medical factoring firms try to be as flexible as possible for the purpose of being competitive. However, some firms may require a certain level of commitment from their clients. Two of the most common requirements tend to be contractual; for example, a firm may want clients to submit all their account receivables during a certain period of time, or they may not wish to process claims or invoices that are too small.
What Are Your Financing and Processing Fees?
The usual profits derived by medical factoring firms for their financing services are typically pennies on each dollar, but there may also charge some processing fees to offset their own expenses. The most common fees are related to the processes of auditing and due diligence. The latter process is similar to the credit reports and history obtained by retail lenders; the former is conducted so that factoring firms know what type of billing practices are being followed by their clients.
In the end, owners of businesses that provide health care services should take their time in researching and evaluating various medical factoring companies based on the questions above. It is important to ask for firm proposals and to attempt some level of negotiation. As with other financing operations, medical factoring is a process that operates on the formality of written contracts, which should reflect proposals made and any conditions that have been mutually agreed.