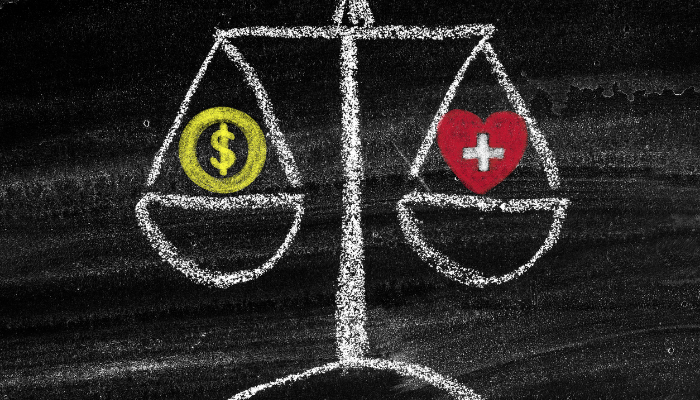 After the enactment of the Affordable Care Act in 2010, small business owners who operate in the health care industry hoped that some of the provisions of the new law would effectively remedy a difficult aspect of their chosen economic sector. A significant portion of business as it relates to health care consists of billing and account receivables. To this effect, the major insurance companies and government programs such as Medicare and Medicaid are notorious for their bureaucratic ways and their less-than-expedient approach to settling their accounts payable.
The Need for Cash Flow in Health Care Settings

Medical claims are seldom paid quickly. This is an endemic problem that affects health practitioners as well as service providers. The problem usually starts like this: A family practitioner treats a patient who arrives with $15 as a copayment as per his health insurance policy. The doctor then bills the insurer and waits for payment, which can take as long as 90 days in some cases. In the meantime, this small medical office has to deal with certain overhead expenses such as:
Supplies
Medical coding services
Payroll
Billing services
The $15 copayment tendered by one patient will hardly begin to cover the expenses above. Even a few copayments a day are not sufficient in this regard. While this small medical office waits on the major insurance carrier to pay the submitted claims, the bills will continue to pile up as the payments due on accounts receivable continue to be delayed. This creates a cash flow deficiency, which happens to be one of the major reasons why smaller health care businesses fail.
Remediating Cash Flow Problems with Medical Factoring
When small business owners in the medical field experience cash flow problems, they often take out personal loans or even turn to their credit cards. This is particularly the case with physicians who are still paying down their medical school loans and thus have difficulty getting commercial loans from banks.
The cash flow problem is not limited to doctors or dentists who are sole practitioners. Businesses that provide ancillary services such as transcription and coding, staffing, supplies, and billing are also likely to go into debt and experience a cash crunch because their accounts receivables are being delayed by primary care providers, who may very well be waiting on major insurance companies or Medicare to pay them. This is certainly an uncomfortable domino effect that can be remedied with the help of medical factoring.
Factoring funding has been around for many decades, but it has considerably grown over the last few years due to the global financial crisis and the Great American Recession. Medical businesses are beginning to look for factoring solutions to solve their cash flow problems in a swift and reasonable manner.
Medical factoring is based on account receivables, invoices and claims. Let's say a medical transcriptionist submits an invoice to a clinic that usually takes between 30 to 60 days to settle their payments. With medical factoring, the transcription provider would submit a copy of the invoice to a financial third party. Once the invoice copy is received, the transcriptionist would receive a cash advance that represents a significant percentage of the net amount, which can be up to 80 percent in some cases. This cash advance may be tendered in just a few days, and thus the transcriptionist can resume working with the peace of mind that steady cash flow can be established.
Medium-Sized Clinics
In essence, medical factoring of invoices and claims is a form of low-cost financing that is upfront and efficient. Small medical enterprises are not the only ones that can benefit from factoring; medium-sized clinics that are in the midst of expanding their operations and treating more clients are even more likely to run into cash flow issues.
Many health insurance companies are still trying to adjust to the provisions of the Affordable Care Act, and this period of adjustment is creating cash flow problems for health care providers and their vendors. Until an adequate business rhythm can be established in this regard, medical factoring stands to help medical businesses with valuable financial assistance.