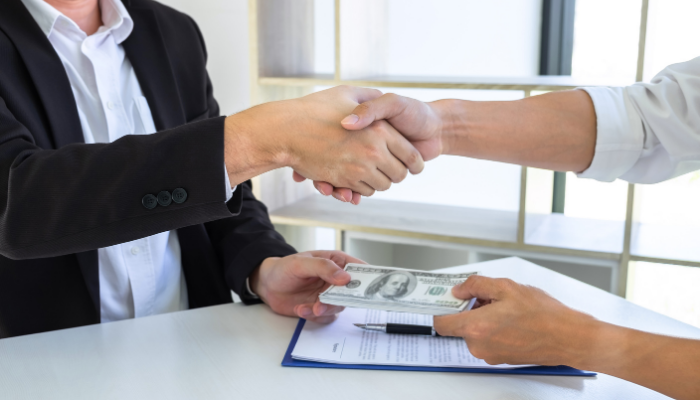 Taking on unnecessary debt is one of the major contributors to small business failure in the United States. However, this doesn't mean that all debt is bad. In some cases, borrowing money for your company can be a great thing, particularly if you're able to use the excess capital to grow your small business. The key to wise business borrowing, though, is knowing when to borrow, how much to borrow, and how to use your additional funds.
When is a Good Time to Borrow Money?
Since the borrowing process can take quite a bit of time, it's essential to consider borrowing before you actually need the capital. If a sudden expense pops up that you can't afford, you may lose precious time if you have to go through the entire borrowing process before you can get the funding. Small business financing options such as a bank line of credit are perfect for these situations since they allow business owners to have ready access to funding at all times.
Another ideal time to borrow business capital is when your company is doing well, and you're considering expanding. You may decide to borrow funding to move into a larger location, to hire your first employee, or to expand your product line. These are excellent reasons to borrow money for your business, but make sure that you have completely reviewed your bottom line and income projections to make sure that you can afford these changes.
What is the Borrowing Process Like?
When you're ready to borrow cash for your company, what can you expect? The answer depends on what kind of financing you're considering. For example, if you're applying for a business loan from a bank, then you'll have to meet with a loan officer and pass a rigorous credit check in order to be approved. Bank loans can take days or weeks to become approved, which means that you may have to wait quite a while to get your hands on the cash. When you do get the money, you'll be able to pay it back in installments.
On the other hand, if you're applying for invoice factoring, you'll probably carry out most of the process online or over the phone. After the factoring company buys your invoices, it will send you a lump sum payment for most of their value and take on the responsibility of collecting your customer payments. After these are cleared, the factoring company will remit the balance of the lump sum and close the account.
Borrowing additional capital for your company can be a helpful and necessary part of doing business. If you make sure that you only borrow what you need at the right time, it can help you grow your company rather than endanger it.