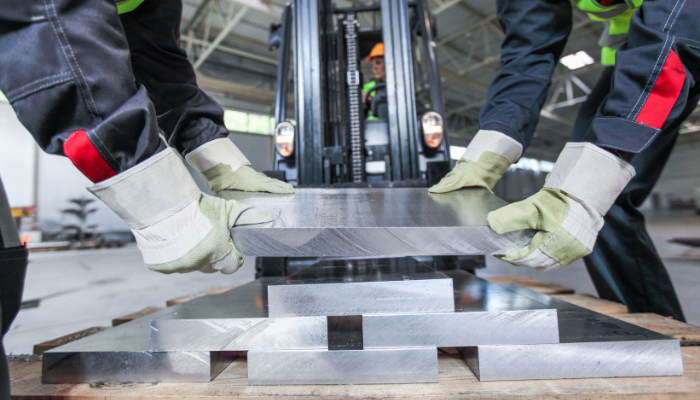 Do you have the dream of owning your own machine shop? Whether you are in school learning machining or a machining professional who has been in the business for decades, owning your own shop may be your ultimate goal. Long-time professionals will tell you that if you have the dream and the passion, you can make it happen, but it takes hard work, dedication, and good cash flow.
Here are five tips for making your dreams come true:
Create a business plan.
You need to think about all aspects of how you are going to run your business. While you don't have to go into deep details, the more work you put into the business plan the better it will be. Here are a few questions to get you thinking.
How are you going to fund it?
Will you need to hire employees immediately?
Who are your ideal customers?
How will you market your business to your ideal customers?
What services will you offer?
Start small and grow gradually.
You don't need to be the biggest machine shop in the region within the next five years. Many successful machine shop operations start out as one-man operations in a garage. If you can perform all your operations on one or two machines, start there. As you gain clients and revenue, you can grow your operations by buying or leasing additional equipment.
Gradual growth also helps you weather cash flow ups and downs. If you have all your working capital gets tied up in open accounts receivable, you may find you have difficulty paying bills or making payroll.
Emphasize good customer service.
Customers are going to expect most machining operations to work off of a prevailing rate structure for the region. While one or two shops might have slightly higher or lower rates, the prevailing rate structure is the norm. So, how are you going to differentiate your shop from the others? Good customer service is a good place to start.
Provide personalized service to all your customers, big and small.
When you make a promise, do everything in your power to keep that promise.
Offer a polite, professional approach in everything you do.
Treat everyone with respect, from the receptionist to the president of your customer company.
Know your customers (and competitors) inside and out.
Who is your ideal customer? Most machine shops work in specific industries or with clients in a specific region. To attract those customers, it is critical for a machine shop owner to understand those clients very well. What problems do they face? How can the shop's services help them solve those challenges?
Another component to running a successful machine shop is to understand the competition. Machine shops are often in intense competition with each other for specific clients. It is important to understand what the competition is doing to attract those customers. What services do they provide that makes them attractive?
Keep your cash flowing.
Cash flow can make or break your machine shop. You need cash to buy materials. You need cash to pay the electric bill. You need cash to pay your employees. If you don't have enough cash, you may find your business grinds to a halt quite quickly. Good cash flow means you can make your payroll, pay your bills, and expand your business.
Accounts receivable factoring is an option to consider if you want to keep your cash flowing. You can free up the cash you have in open invoices and get up to 90 percent of their value from a factor. The factor company gets the invoices in exchange. Once the customers pay their invoices, you receive the remainder, minus a small factoring fee.
Factor Funding can help your machine shop. They offer accounts receivable factoring, purchase order loans, asset loans, and equipment financing.