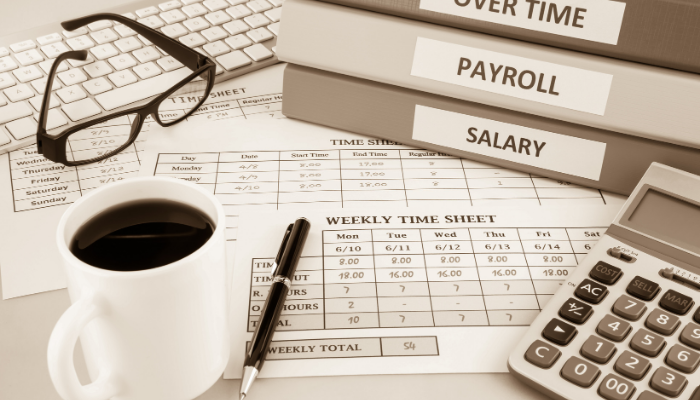 Temporary staffing is a fact of life in many businesses. The company needs the help of these temporary employees, but managing the payroll for this group can be a challenge. Knowing what problems can occur and preparing for those issues can keep the business running smoothly and your temporary workers happy.
The Challenges of Temporary Staffing Payroll
A temporary staffing agency is taking on more and more clients. It is becoming more difficult each week to meet payroll, while waiting for clients to pay open invoices.
You run a business that requires highly skilled workers. You have a few people you call in when someone calls in sick or goes on vacation.
Your business is non-traditional. You use the services of a number of different kinds of employees: full-time, part-time, interns, freelancers, family members, contract workers, and customer-site workers.
Each of these scenarios is a part of the modern business world. And they present challenges to companies of all sizes, but especially for the smaller ones.
In some cases, payroll costs continue to rise as the company grows. In other cases, payroll may vary widely from one pay period to another.
You may find that handling an ever-growing, more complex payroll is just becoming too difficult for you or your employees.
You may be holding back on growth because you just cannot handle the needs of a growing business with your current cash reserves.
Addressing These Challenges with Factoring
You need temporary staffing. You are facing all sorts of challenges because of your temporary staffing. At the heart of most of those challenges is lack of funding. Factoring is a solid option for overcoming your temporary staffing funding needs.
Here is how factoring can help:
No need to sweat come payroll time. Factoring allows you to free up to 90 percent of the funds trapped in your open invoices. That cash will easily meet your payroll needs as well as your operational costs. When the customer pays the invoice, you get the balance minus a small fee.
You can grow your business. Maybe you are hesitant to take on that big client and hire temporary workers to handle the new business. Factoring can give you the funds to meet your growth costs while waiting on that client to pay his first invoice.
You can keep your employees happy, your clients happy and your vendors happy, all at the same time. You are legally obligated to pay your employees for the time they work. You don't want to pressure your clients to pay invoices early just to meet your payroll needs. Your vendors don't want to wait to get their own invoices paid. Factoring makes all three groups happy.
Factoring can give you flexibility. With available cash, you can weather the ups and downs in your business and your industry. You can take on temporary workers when you need them without scrambling to find the extra funds for payroll.
You don't have to dip into your personal funds. Many small business owners dip into their personal funds when cash comes up short in the business. With factoring, you won't have to do that any more.
It gives you more financial stability. Stress levels can go up when cash is short and tends to go down when cash is flowing freer. Factoring gives you access to a more stable flow of cash. This can put the business on a more stable financial foundation and keep stress levels down at the same time.
Is Your Business a Good Candidate for Factoring?
Factoring doesn't work for all businesses. There are certain requirements that factoring companies want to see before taking on a client.
Creditworthy customers. The factor needs to know that your customers are highly likely to pay the open invoices.
No liens on the invoices. If there are bank loans or tax liens against the open invoices, factoring is not an option.
A sufficient volume of open invoices. Most factoring companies require a client to have a minimum value in open invoices. This value can vary by industry or factor.
If you need the help of temporary staff, don't let funding issues get in your way. Talk with a factoring expert to see how you can turn your open invoices into ready cash. It can help your business grow and keep things steady during the transition.