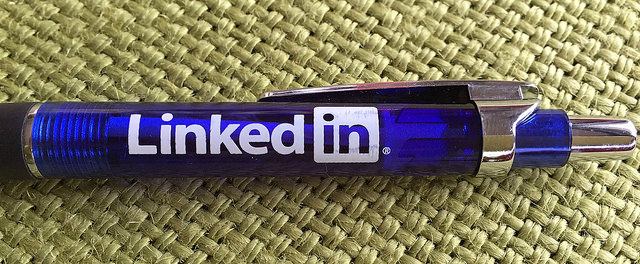 If your staffing agency is not leveraging LinkedIn, you are making a big mistake. LinkedIn is a great recruitment tool for staffing agencies. In fact, it is the best social media channel for staffing agencies to recruit both clients and job candidates.
When people and companies go on LinkedIn, it is not to socialize with family and friends. It is to do business.
Why Staffers Should Not Overlook LinkedIn
Here are the top three reasons why LinkedIn needs to be an integral part of your agency's marketing and recruitment efforts.
It provides a deep and wide pool of potential candidates and clients.
As of October 2015, there are over 400 million global users on LinkedIn, with over 100 million in the U.S. alone. And those people are there for a reason. Serious job seekers are on LinkedIn. Companies looking to hire staff are on LinkedIn. Those job seekers and potential clients are gold for any serious staffing agency.
Job seekers come in two forms: active and passive. Active job seekers are the easiest to find. They are the ones that are actively engaged in job searches. They are putting out their resumes and actively trying to attract the attention of potential employers. Passive job seekers are quieter. They aren't the ones waving their resumes in the air. They are the ones updating their professional profile, quietly expanding their network, or increasing their presence in LinkedIn forums. They are interested in opportunities, but not digging far and wide for one to appear.Your agency needs to go after both.
Potential clients are also out on LinkedIn. Some may be actively talking about staffing and recruitment needs. Others may just be listening. This is where a good staffing agency can shine. Become a thought leader. You are the agency that answers questions from companies in your industry. Participate in forum discussions. Don't do the hard sales pitch though. You need to become a part of the community, not an annoying salesman hawking your agency's services.
It offers optimal placement for job postings.
Job seekers and potential clients often browse the company profile and updates of staffing agencies. They are looking for job openings and the kind of talent your agency handles. It is the perfect place to put up job openings.
Remember, people on LinkedIn are there for a reason. You want to put what you have to offer out there for people to see. If you get a new job posting, put an update out on LinkedIn. You will be pleasantly surprised at the number of people who are paying attention.
If you want to leverage the tools available through LinkedIn, you can have them advertise your job opening. This can happen in a number of ways, including LinkedIn Recruiter and the LinkedIn Jobs Network. You can also use the advertising space available on your staffer's profiles.
It provides a space to differentiate yourself from other staffing agencies.
What makes your staffing agency different from the one down the street? That is a question both job seekers and potential clients are going to ask. LinkedIn offers you a place to make your differences known.
Optimize your agency's profile with appropriate keywords. Search engine optimization is as important for your LinkedIn profile as it is for your company website. You want people to be able to find you.
The profile page for each of your employees should be optimized for the same keywords. This deepens the potential impact of those keywords. Also, be sure your employees' profiles are inline with the company's. Continuity promotes the brand.
Make regular updates to the company page. A profile with little activity is not a good thing when it comes to connecting with job seekers and potential clients.
Consider using InMail to extend your network. InMail allows you to connect with anyone on LinkedIn. It is a paid service, but it gives your agency a higher degree of credibility. You only get a limited amount of InMail sends each month, so use them wisely.
Leverage LinkedIn's apps. LinkedIn offers a number of apps that you can use to promote your agency's position. Blog Link automatically updates your LinkedIn profile when you update your blog. Events allows you to identify any events you are attending, or events candidates might be interested in. Slideshow Presentations allow you to share professional presentations for others to see.
LinkedIn has become the online destination for companies and job seekers alike. Your staffing agency needs to be part of this dynamic social media channel.
What have you done on LinkedIn lately?