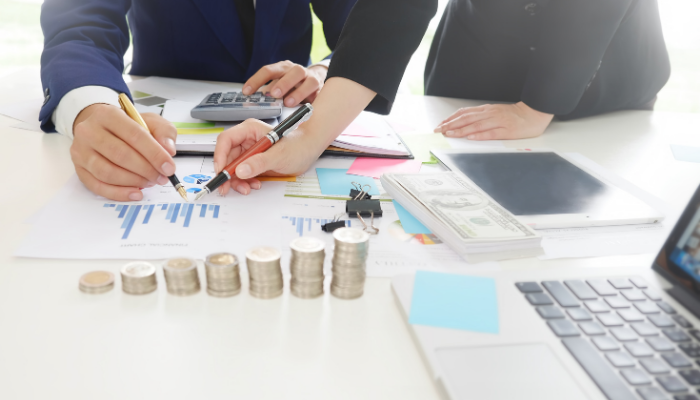 The market for staffing agencies continues to grow. There is demand for skilled workers, but companies may not want to hire someone permanently or wants to try that person out as a temporary before making the hire decision. Before you run out and open up the doors to your staffing agency, you need a solid financial plan in place. Here is a basic guide to get you started.
Calculate Your Profit Margins
Staffing agencies make their money on the markup they add to the price of an employee's work. The exact markup you use will depend on four things:
The amount of competition in your particular market will affect markups. The more agencies that are competing to fill positions in your niche, the lower your rates are going to be. If you are the only agency offering labor to a specific niche, your markup can go higher.
The client relationship should also impact your markup. You may have a client who has been with you forever. You might have another client who a high-volume, repeat customer. In either case, offering the client a more favorable is a good business move.
Your industry sector will also play a role in your markup. If you mainly staff clerical and administrative roles, your markups will be lower than if you staff more specialized roles in the legal or IT industries.
Local standards make a difference. Staffing agencies in high-cost cities like New York or Chicago usually have a higher markup than in smaller, lower-cost areas like Indianapolis and Denver.
You may have different rates for different types of placement.
Temporary placement rates are usually straightforward. Determine the hourly rate of pay and add the percentage markup. Let's say you have a clerical employee who makes $12 an hour. You have a 50% markup. The total hourly rate is $12 + $6 or $18 per hour.
Temp-to-perm placements can be handled one of two ways. You can treat it as a temp placement and not charge any fees when the employee switches to a permanent client employee. Or, you can charge a fee at the time the employee switches to permanent. The fee is to realize some of the lost profit from losing the services of that employee.
Permanent placements usually involve a straightforward fee. Typically this fee can be 20 percent of the proposed annual salary of the person hired to fill the position. So for someone making $30000, the fee could be as high as $6000.
Determine Your Startup Costs
Getting the agency up and running is going to require a few things.
The biggest thing is startup cash to cover employee salaries until clients start paying invoices. More than likely, you are going to start out small with only one or two staff to place. You will need enough money to cover the cost of their salaries for up to 60 days, which is usually the longest time you should expect to receive a client payment for invoiced services.
Another cost is for incorporation. Running a staffing agency as a sole proprietorship is not a good idea for various legal and financial reasons. Incorporation will require filing incorporation paperwork with the state and filing appropriate fees. You will need to hire an attorney to write up the papers.
You will need an office space to rent. Starting out in your home is an option, but you may find clients and employees reluctant to work with you if you are not in a professional business setting.
Other startup expenses include insurance, advertising, computers, software, and basic office supplies.
Determine How You Will Fund the Business
Once you know your startup costs, you need to figure out how to raise the money to cover them. You have a few options. Mix and match as needed.
Cash. If you have cash in the bank, that is the optimal way to start any business. It gives you instant liquidity and it is money you don't have to pay back immediately.
Loans. You can take out a business loan, but that is hard to get for a start-up. You could take loans from family members, but you may not have a rich family.
Factoring. This is an option for covering employee salaries while you are waiting for clients to pay invoices. You turn the open invoices over to the factor, in exchange for up to 90 percent of their value. This freed up cash allows to cover costs. When the client pays, you get the remainder minus the factoring fee.
Developing a financial plan is essential if you are starting up a staffing agency. The time you spend upfront will payoff with better cash management and the ability to take on new clients faster.