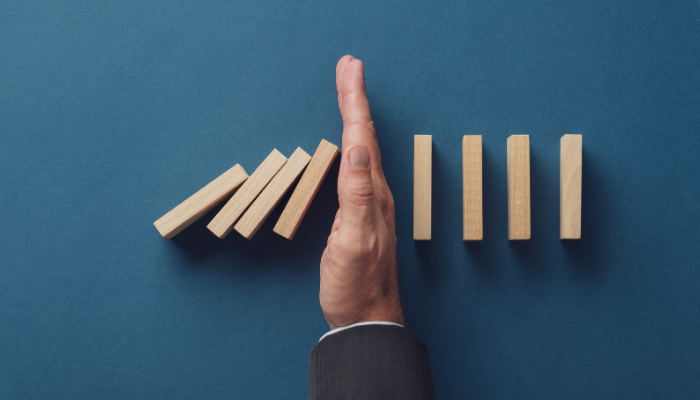 The risks of running a staffing agency is often overlooked or downplayed. But, the risks are real and can come from both the client and the employee sides of the business. A risk management plan is essential for addressing potential risks and taking action to prevent or mitigate problems. Does your staffing agency have a risk management plan?
The Unique Risks of Running a Staffing Agency
Employees provide the labor that is your agency's product. If an employee misrepresents his or her credentials, or makes errors that cost clients money, your agency could be held liable. The most effective way to prevent this risk is to do a thorough background check on each person before hiring. While this is added expense, it is cheaper than facing litigation from an upset client.
Clients also pose a risk to the agency. You don't want to take on a client that could pose a risk to your agency and your employees. You want to ensure the client is a good fit for your agency. You also need to verify the client runs a safe workplace. It is better to turn down a client rather than take on the added risk of an employee being hurt in the workplace.
Developing a Risk Management Plan
A risk management plan can help you anticipate potential risks and take action to avoid them or make their impact as small as possible. Here are some parts you might want to add to your risk management plan:
Employee screening is probably the most obvious section. The potential hire should go through an extensive interview process with multiple staff members if possible. In addition to this,
Identity verification
Skills testing
License verification
Reference verification
Background check for past employment and education
Drug screening
Criminal history
Sex offender registry search
Orientation
Safety training
You can conduct this screening yourself, or hire it out to a company that specializes in this kind of work.
Client screening is another section you need to add to your risk management plan. The goals are to make sure you can meet a potential client's needs, to verify the client is creditworthy and to the client's workplace is safe for your employees. For each potential client, you need to verify the following:
An overview of the client's operation
Specifics about positions the client wishes to fill, including task lists,

PPE

/safety requirements, and potential hazards.
OSHA reports
Loss runs for the last few years
Existing safety manuals
Dun and Bradstreet record
Besides employee and client screening, you need additional sections in your risk management plan.
Insurance. You will need various types of insurance to mitigate the risks that your agency may face. General liability insurance will cover many general issues. Workers' compensation insurance will protect your employees in case they are hurt on the job. You will want to add protection for physical property that your employee might damage in the course of his or her job. If you are running a healthcare staffing agency, you will need to add malpractice insurance also.
Accident investigation and claims coordination. If one of your employees is involved with an accident at the client's place of business, you need to figure out what happened. Having a formal investigation process in place will get that job done quickly. You also need a claims coordination process to get your employee's injuries handled effectively and efficiently.
Return to work program. If an employee is missing work due to an injury or illness, keep in touch with him or her. Work to find a good placement that can work with any new restrictions the employee may be facing. This kind of program can shorten the amount of time spent on workers' compensation, while also lowering employee turnover.
Developing a risk management plan does take time. But, that time will payoff with fewer risks and less cost over time. Does your agency have a risk management plan in place?