Are you a member of a minority group in the United States? If so, you may be eligible to receive government-sponsored grant money for new business, professional development and for college tuition. The U.S. government, as well as private institutions and foundations, have created and funded several grants and scholarships for members of ethnic minorities and disadvantaged groups. The key to getting one of these grants, though, is finding out which ones you qualify for and preparing a well-written application in advance of the program deadline.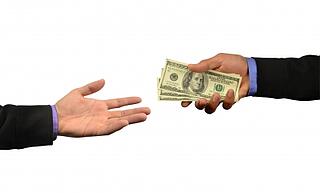 African-American Education Grants
Several institutions offer grants and scholarships for African-American students. One of the best known institutions is the United Negro College Fund (UNCF), which funds over 30 historically black colleges across the country. Other scholarship programs for African-Americans include the Frederick Douglass Scholars Program, the minority fellowship program from the American Psychological Association (APA), and the minority scholarship funded by the American Institute of Certified Public Accountants (AICPA).
Grants for Hispanic-Americans
In recent years, more government and private grants have become available for U.S. citizens of Hispanic descent. In total, the federal government has given schools $85 million in grant and scholarship funding expressly for use by Hispanic-Americans. Some of these programs include the Jose Marti Challenge Grant, the Scholarship for Disadvantaged Students, and the March of Dimes nursing program for Hispanic-Americans. Institutions that provide grants for Hispanic-Americans include the Hispanic Scholarship Fund Institute and the Hispanic Nurses Association.
Native American Government Grants
Qualifying for a Native American grant can be somewhat difficult, since you'll need documentation proving your connection to a recognized Native American tribe. For those who meet this requirement, though, there are several grants for which they can apply. These include the Tribal Colleges Education Equity grant and the Minority Science and Engineering Improvement program.
Asian-American Grants
Associations that offer grant funding to Asian-Americans include the Association for Asian Studies and the Southeast Asian Studies Regional Exchange Program. Students who want to learn about nearby countries may wish to apply for the Luisa Mallari Fellowship, which funds this kind of travel-based study.
Grants for Disadvantaged Individuals
There are also grants for individuals who are coping with physical or mental disadvantages. Some of these programs include Special Education preschool grants and the Harry Truman Scholarship Program.
If you've been unable to qualify for a business grant, and you belong to one of the above groups, you may be able to get funding for your tuition or company using one of these programs. Be sure to consult the application requirements and deadline information before composing your grant request.
*Image Courtesy of freedigitalphotos.net