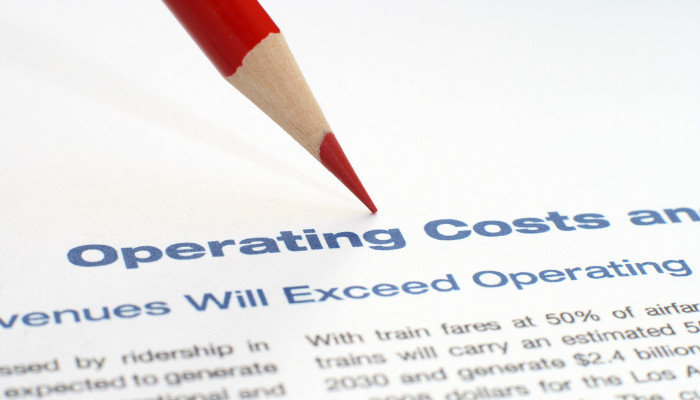 Do you have a gap between the amount of cash you have available and the total of your monthly operating costs? This is not uncommon, especially in small businesses or those going through a growth spurt. Failing to fill this cash gap can actually bring a business to its knees and can even force it out of business.
Reducing operating costs is the first step in filling this cash gap, but that will not always do enough. A/R factoring can actually help with meeting your operating costs.
Why are You in a Cash Crunch?
If your business is like most small businesses, you have regular operating expenses like rent, utilities, and salaries that you are obliged to meet each month. When you don't pay the rent, you may get evicted. When you don't pay the utilities, the lights or water could be shut off. When you don't pay your employees' salaries, they will likely quit to find a job that actually pays them.
You have a good amount of business coming through your company. You should have plenty of funds to cover your operating costs, but there never seems to be enough. Where is all the cash going?
Accounts receivable are often the bottleneck when it comes to cash flow. You sink money into your inventory. You pay your employees' wages. You bill your customer for products sold and services rendered. The problem comes when the customer does not immediately pay the invoice you sent. The cash is not coming in as fast as it went out.
That is when the cash gap starts to open up.
How Factoring Can Help Cover Operating Expenses
Invoice or A/R factoring is one way to free up the cash you have trapped in your accounts receivable. You turn over your outstanding invoices to the factoring company. In exchange, the factoring company gives you up to 90 percent of their value. So, you get a big infusion of cash which can help you meet your ongoing operating costs.
On top of the cash flow infusion, factoring can also help you reduce your operating expenses.
How much do you spend every month in collecting and accounting for your accounts receivable? You pay one or more employees to track customer payments and contact customers who are late on paying an invoice. Therefore, you are putting out even more cash to get those invoices paid and the cash in the bank.
With factoring, you no longer have to worry about tracking customer payments and contacting delinquent customers. The factoring company does all of that, which reduces some of your operating costs.
If you are looking for a way to meet your company's operating costs, factoring should be one option you consider. It will give you the cash you need and help you reduce your operating expenses all at the same time.
How have you dealt with cash crunches in the past? Does invoice factoring sound like a feasible idea for the future?