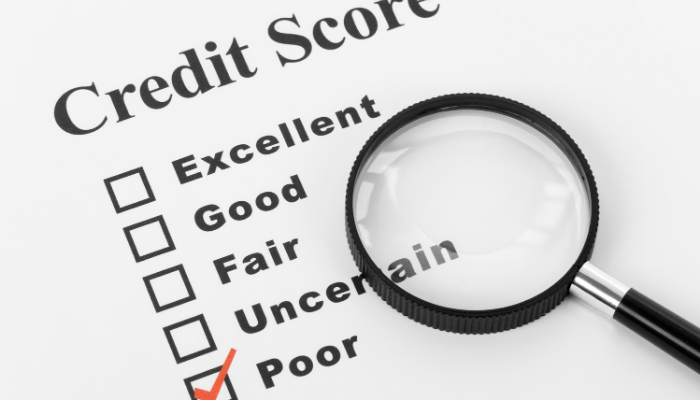 Many business owners today rely on getting financing to help them buy equipment and other necessities for their companies. However, when they have bad credit, they may find it difficult to get the access to funding that they need. Many people relegate themselves to believing that they cannot sign a lease for business equipment because their bad credit is too much of an obstacle to overcome. However, business owners with bad credit can still get the things they need for their companies by knowing these key facts about entering a lease agreement with less than perfect credit scores.
Higher Prices and Fees
Bad credit and high prices often go hand-in-hand. Unfortunately, few ways exist to bypass this fact. Even so, people who have bad credit can still lease the equipment they need as long as they are aware of and accept the fact that they will pay more for their lease agreement. Accepting this reality and resolving oneself to face it with dignity can go a long way to helping them furnish and equip their businesses in peace. This reality also works in their favor, given their credit situation, because they ultimately get the equipment they need for their businesses without being turned down for financing or being turned away by the leasing company.
Reformed Credit Behavior
Another fact that can be vital to leasing equipment with bad credit involves showing the leasing company that the client's bad credit behavior is a thing of the past. Bad credit happens to many people, sometimes due to situations that they cannot control. Even so, a leasing company wants to know that the mistakes from the past will not rise and haunt the current lease agreement. People who need to lease business equipment should explain the defaulted payments on their record and make every effort to stay current on their payments to the leasing contractor. When they are faithful on payments and avoid the behaviors that doomed their credit in the past, people can overcome their bad credit and even improve their scores with better payment histories.
Research Leasing Companies
Predatory lending continues to affect the business industry today. People who have bad credit may be tempted to give into these seemingly too good to be true offers in their bid to get the equipment they need for their companies. However, they should realize that reputable leasing companies do exist that are willing to work with clients with poor credit ratings. If they cannot locate such a company in their local area, people should go online and find out what national companies are available to them. By taking the time to research and find a company that is sincere in its intention to help them get the things they require for their businesses, owners can avoid falling prey to subprime lenders and owing far more money than their equipment is worth. Even more, they can avoid entering contracts that put liens on everything they own and are impossible to satisfy.
A business's success relies greatly on the kind of equipment it has at its disposal. Whether a new business owner needs to acquire equipment for starting a new company or a seasoned owner needs to replace outdated models, leasing companies can help those individuals who have bad credit and lack the cash to buy what their businesses require. Rather than going without or taking out predatory loans, people in this situation can lease their equipment. Many people believe that bad credit also will restrict their ability to lease. However, they can enter into a satisfying agreement by knowing these key facts about leasing with bad credit. Knowing these facts and using them to their advantage can help owners ensure their companies' success.