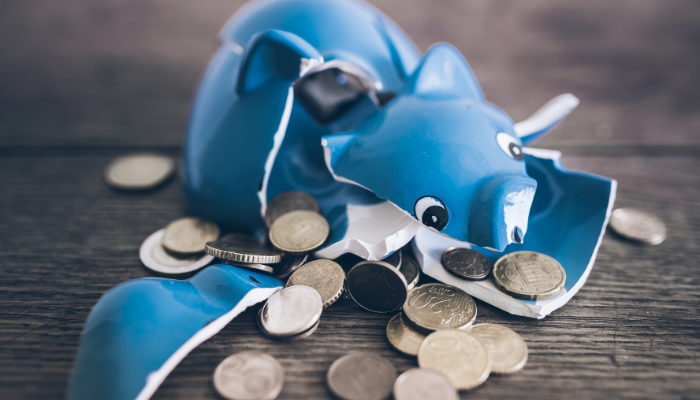 Traditional financing like bank loans call for you to have pristine credit. If you have flaws like a recently filed bankruptcy on your record, you most likely will face repeated denials from mainstream lenders who can offer you affordable sources of cash.
When you have less than perfect credit or even a recent bankruptcy on your credit file, you may believe that your only option for getting financed would be to accept high interest loans from less than reputable lenders. However, you can still get the cash you need for your business by understanding how bankruptcy impacts your ability to utilize factoring to your advantage.
Bankruptcy's Impact on Factoring
The effects of bankruptcy on factoring
As surprising as it might be to you, bankruptcy actually may not play into your ability to factor your invoices very much, if at all. In fact, your factor will be more interested in your invoice clients' credit and bill paying history than yours.
As long as your bankruptcy has been discharged, you could factor your invoices and get the money you need for your business. However, if your case is still open in the federal court system, you may be advised to wait until it has been discharged, or even until after you have received an official decree by the court that your case is closed before you apply for a factoring transaction. While the case is still open, the court could put a hold on your invoices because they are in fact a viable asset that could be claimed by your creditors.
Factoring and Delinquent Taxes
You may already know that you cannot in most cases have your delinquent federal taxes excused through bankruptcy. If you owe the federal government money because of late taxes or missing returns, you may be ineligible for factoring.
As with an open bankruptcy, the federal government can lay claim to your business' invoices. When you owe back taxes, the government can claim your personal and business assets and sell them off to settle your tax debt. Your invoices may not be yours to sell. Even if you file for bankruptcy, you could still owe this obligation and thus be ineligible to apply for factoring.
Poor Credit, Garnishments, Judgments and Other Credit Challenges
Unlike bankruptcy and delinquent taxes, other credit challenges will not necessarily disqualify you from being eligible for factoring. In fact, a factor may not consider challenges that you may face, such as:
Court judgments
Garnishment orders
Poor bill paying history
These challenges may make you less than ideal for banks and credit unions. However, a factor might be less interested in these concerns and focus more on the credit worthiness of your invoice customers. You could in fact be upside down on your business as far as how much you owe in overall debt and still approve your factoring application.
As long as your invoice clients have good credit scores and solid bill paying histories, the factor may go ahead and buy your invoices. It will extend you the money, minus its service fees and other set up costs, and allow you to use the cash for whatever purpose you see fit.
You are not obligated to repay a loan or make expensive payments as you would with a bank loan. You likewise incur no further risk to your credit with factoring.
Bankruptcy typically affects you and your credit record adversely and makes it difficult for you to obtain new lines of financing. While a bank may turn you down for a loan, you can still be eligible for factoring if you do not have owed federal taxes or your bankruptcy has been discharged by the court. You can use this money to grow your business or get caught up on other financial obligations that your business faces.