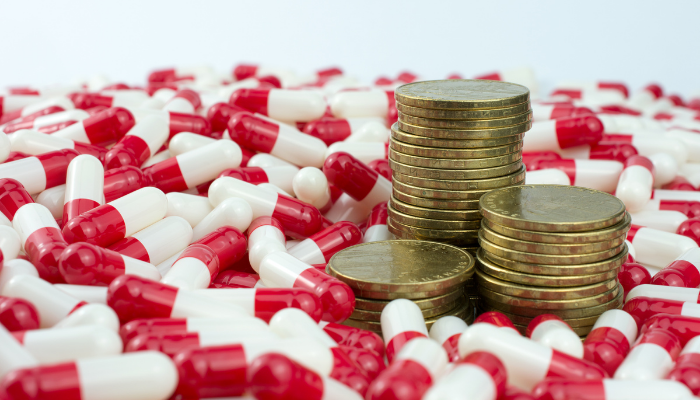 The simple answer is yes. If your company has creditworthy customers who pay within 90 days, you can factor. It is a solid, well-proven method for improving cash flow and growing pharmaceutical companies.
The Competitive World of Pharmaceuticals
The world of pharmaceuticals is constantly changing and highly competitive. For smaller companies, one month of cash flow problems can be a disaster. If you were a larger company, you would have cash reserves or bank loans available to get through the pinch.
Those options are usually not available to small pharmaceutical companies. The good news is that, even if your cash reserves are nil and you can't qualify for a bank loan, you can use factoring to get the cash flowing again.
You can do many things with the cash that you free up with invoice factoring:
Pay your employees
Meet operating costs
Replenish your inventory
Expand your business
Fund research into new product lines
Meet your capital needs for growth
The best news is that the process is quick and relatively painless.
How Does Factoring Work
If you choose to factor your accounts receivable, you will need a factoring company to help.
The application process is fairly straightforward. You will need to provide financial information and background information on the company's principles. You will also need to provide a list of your current customers and their outstanding balances. The factoring company will review all this information and determine if they will take you on as a client or not. If you provide factual, complete information and have creditworthy customers, the chances of acceptance are quite high.
Once accepted, the factoring process itself is simple. The factor will take control of the invoices that you want to factor and then forward you up to 90 percent of the value of those invoices, usually within two or three days after submission. The balance of the invoice amount is kept as a reserve against unpaid or disputed invoices.
When the customer pays the invoice, the factoring company will deduct its fee and then forward the balance on to you. Factoring fees range from 3 to 8 percent, depending on the amount of invoices factored and the creditworthiness of the customers attached to those invoices.
If a customer fails to pay an invoice, the factoring company will do the collections work to get that invoice paid. If a customer ultimately does not pay the invoice, it will either be deducted from the reserve amount or the factor will return the invoice to you and you will need to refund it.
In most cases, the factor will take over your A/R needs. They will invoice customers, post payments, and do collections. These added services are usually a part of their basic services.
The Advantages of Factoring for the Pharmaceutical Industry
There are certain advantages that factoring brings to small pharmaceutical companies.
It frees up cash that is otherwise tied up for up to 90 days in unpaid invoices.
It can give a quick infusion of cash to meet operating needs.
It builds the company's credit rating without using credit.
It does not entail making monthly payments to a bank.
It streamlines the A/R process.
It offers a straightforward fee structure that only gets better as you factor more invoices.
It increases the

creditworthiness

of your customer base.
It can get you the cash you need in 48 hours or less.
It is available to companies of all sizes, even start-ups.
It allows you to focus on building your company.
Don't let a cash flow problem affect the ability of your pharmaceutical company to grow while meeting its obligations. You need to take the time to investigate how invoice factoring can help you free up needed cash when you need it.