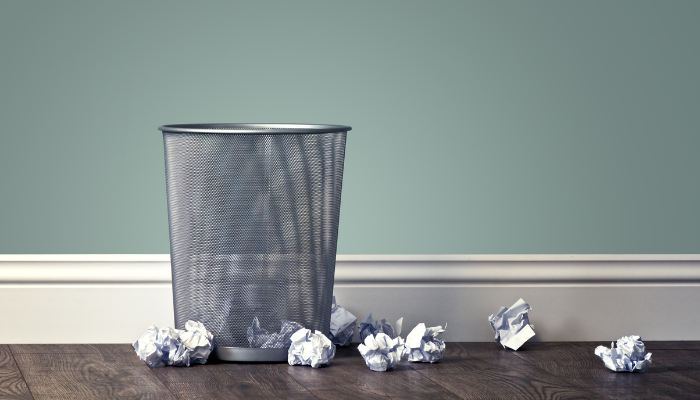 If you own a small business you're likely concerned about becoming profitable as soon as possible. Unfortunately, making errors in judgment along the way can cause your bottom line to suffer. Here are the most common money mistakes that entrepreneurs make.
1. Paying too much in overhead.
If your business is just getting off the ground, you might want to give it some legitimacy by renting your own office space or buying a company car. If you cannot afford these items do not purchase them. They'll only eat up valuable profits and make it difficult for you to spend on essential items later.
2. Forgetting to budget for unexpected costs.
There will always be unforeseen expenses to pay. You're likely to face an unexpected expense every month whether it's a sudden equipment repair bill, a misplaced invoice or a utility bill that sudden skyrockets. Make sure to include an amount for unexpected costs in your monthly budget and make it a sizable amount. Doing so will prevent you being caught off guard if you have to spend more than you originally thought.
3. Rushing a product to market.
One of the most important things to do before launching a new product or service is to make sure that there is a demand for it. No matter how ingenious or original your product is, it won't sell if nobody's interested in it. Take the time to conduct market research before making your product available for sale.
4. Spending too much on non-essentials.
Do you really need to buy a new office desk? Can you do without the newest computer or printer? If so, hold off on purchasing these things for a while. A taste for expensive office supplies and equipment can cause your cash flow to evaporate.
5. Running from taxes.
Taxes are an unpleasant part of doing business but they are also inescapable. The longer you avoid dealing with your taxes the more likely it is that you will owe more and more in back payments and penalties. Hire an accountant and meet with him or her frequently to decide on a strategy for dealing with tax issues before they arise.
6. Paying someone to do a job you can do yourself.
It's true that you can hire someone to do any job you want, but you can save a considerable amount of money by learning to do the task yourself. Simple office repairs, minor bookkeeping and small-market advertising are all jobs that you can learn to do in a short amount of time.
7. Hiring employees too soon.
Hiring workers is one way you know your company is growing but if you take this step too soon you could choke your profit margin. Wait until your customer demand is consistent enough to support a workforce before you start taking applications.
Starting and maintaining your own business is a difficult thing to accomplish. If you avoid the these common money mistakes you'll have a good shot at making sure your business survives and thrives for a long time to come.