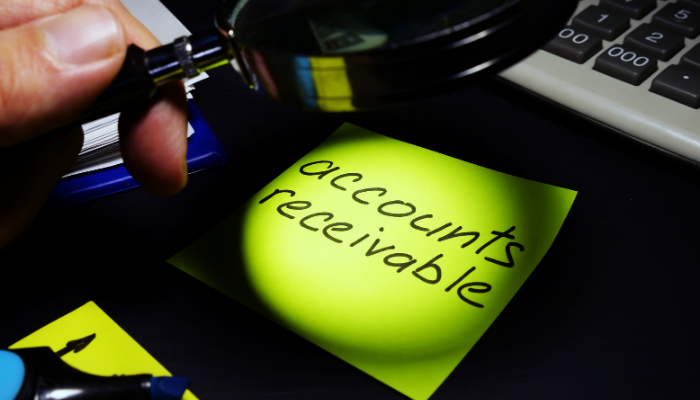 If your business is facing an immediate cash flow crisis, you might be wondering how you can shore up your cash reserves quickly. While the first option that comes to mind for many entrepreneurs is traditional bank financing, more and more business owners are turning to accounts receivable financing to help with sudden cash problems. Should you use accounts receivable financing? What does this applying for accounts receivable financing involve? What are the benefits of using accounts receivable financing?
What Does Accounts Receivable Financing Involve?
In short, accounts receivable financing is an arrangement where entrepreneurs sell their outstanding customer invoices to a third-party. The sold invoices work as a cash advance, granting the company owners a lump sum payment that is worth most of the invoice value. Once the customer pays off the invoice in the full, the third-party company issues a payment for the remainder of the funds. Most accounts receivable financing companies offer these services at relatively small fees, which makes this type of financing attractive to small business owners who can't afford to pony up steep fees.
How Can Accounts Receivable Financing Benefit You?
There are several advantages to using accounts receivable financing. For one thing, this financing option is typically handled quickly. While a bank loan may take weeks to process, many accounts receivable financing transactions are cleared within days. Some businesses have even received their funds in as little as 48 hours.
Yet another benefit of accounts receivable financing is the ease of qualifying for the arrangement. Credit concerns may prevent some business owners from getting approved for a traditional bank loan. Other companies may be disqualified from bank lending due to having been in business for a short time or because of failure to show profitability over the past few months. On the other hand, qualifying for accounts receivable financing is fairly simple, since the creditworthiness of the customer is the basis for approval.
Accounts receivable financing also streamlines the invoice collection process for businesses. After selling their invoices to the third-party company, business owners also relinquish the responsibility of performing collections for these customers. Instead, the factoring company pursues payment for these invoices, freeing up the business to focus on other areas of operation such as increasing sales or making necessary purchases.
When you consider the question of whether you should use accounts receivable factoring, you'll have to consider several factors before you make your decision. After learning about how accounts receivable financing works and how it can benefit your business, you may well decide that this arrangement is a good short-term cash flow option for your company.