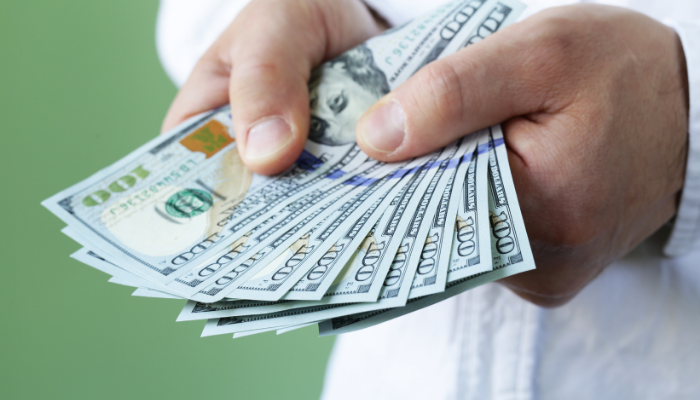 Start-up companies traditionally have serious cash flow problems for the first couple of years. Getting a business off the ground requires a lot of investment money and borrowing capital can leave a company cash-strapped for a long time. Fortunately, start-ups that have outstanding customer invoices may be able to get fast cash through invoice factoring. This service allows companies to receive advance payments on their submitted invoices and to relinquish the responsibility of collections. Learning about the benefits of invoice factoring for start-ups can give business owners the freedom to spend their time growing their businesses rather than worrying about increasing their capital.
Improved Cash Flow
Many companies use a 30 to 60 day payment period for their invoices. This means that company owners may be waiting as much as a month or two to receive payment for their services. In the meantime, the business continues to incur substantial expenses such as payroll, repairs and utilities. This situation causes many start-ups to operate in the red for several months. Using invoice factoring, however, gives companies instant access to capital since most factoring firms advance the money within a couple of days of the agreement. This gives business operators working capital they can use right away to cover their necessary expenses.
Profit Predictability
Another benefit of invoice factoring for start-ups is the ability to comfortably predict profits. Since profits can be volatile it's difficult for business owners to make plans for their immediate financial future. This is especially true if companies are doing business with clients that require a lot of collections follow-up. When a company owner uses invoice factoring, though, he or she can count on receiving their payments immediately which helps to plan for company expansion, necessary repairs or employee hiring.
Ease of Qualifying
Many start-ups run into trouble when they try to apply for bank financing. Often, lending institutions don't want to extend credit to new businesses since they haven't had the chance to build up their creditworthiness. Business owners may end up having to personally guarantee the loan with their own assets which could leave them at risk if the company folds. With receivables factoring, companies can avoid having to pass a credit check. The amount of the outstanding invoices serves as the collateral for the advance making it easier for businesses to receive their money.
Understanding the benefits of invoice factoring for start-ups can make this financing option attractive for new business owners. By taking advantage of this service new companies can get a chance to establish themselves in their industries.