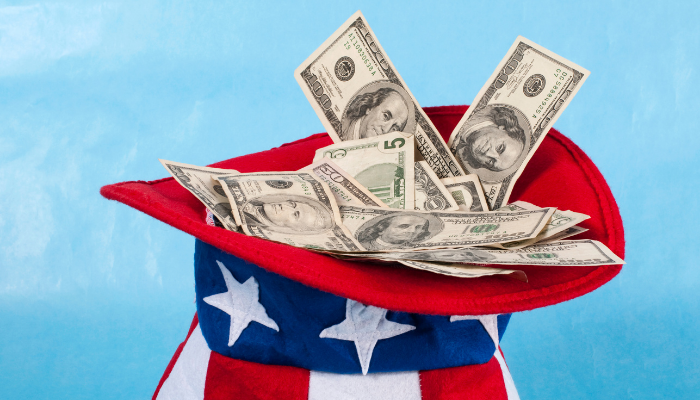 Purchase order funding is a form of short-term cash advance for companies who work on various projects for the federal government. Often, companies that are small or relatively new are not able to raise the funds needed to bid on a government contract, since they may not qualify for a bank loan or may not have the funds on hand. Purchase order funding for government contracts gives these companies a chance to win projects with their own funds.
Benefits of Purchase Order Funding
Purchase order funding makes it possible for any business to get cash upfront to pay for the necessary supplies and personnel to complete a government project. Since businesses don't have to take out loans, they can qualify for purchase order funding, even if they've only been in business or a short time or if they have less than perfect credit. You can also apply for purchase order funding as many times as you need to, depending on the volume of your business.
Another benefit of purchase order funding for government contracts is the fact that your business relationship with the federal government automatically grants you credit. Rather than evaluating your personal creditworthiness, factoring companies look at the credit of your customers. In this case, your customer is the federal government which is considered to be a good credit recipient. This means you won't have to worry about having your factoring request rejected due to credit considerations.
The Purchase Order Funding Process
Getting purchase order funding is a relatively simple process. If your company requests funding from a factoring company, you would need to wait until you have actually received the contract. This will serve as your credit. Once the factoring company gets a copy of your government contract it will purchase the supplies you need for the project on your behalf. The factoring company will then send the supplies to your company giving you the needed items to complete the project. Once you've completed the project you will bill the government just like you would for any client. After the government issues your payment you will send a portion of your payment back to the invoice factoring company to pay off the account.
Purchase order financing for government contracts is a great way for your business to afford the supplies you need to place a bid on a new project with confidence. Taking advantage of this quick cash advance option can help you grow your business while protecting your company's credit.