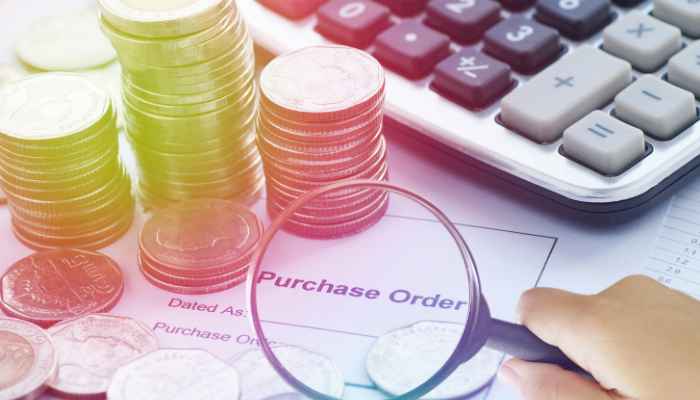 Wholesale and retail businesses often face problems when they try to secure large orders from new customers. For one thing, competing for new business is a difficult process, since clients are constantly searching for the lowest price. Yet another obstacle, though, is getting up the capital to buy supplies or products to fill the new orders.
If you can't come up with the cash to buy your supplies, you won't be able to attract new customers, which will prevent your business from growing. This is where purchase order financing comes in. It can help you afford your materials so that you can move forward with new projects.
What is Purchase Order Financing?
Purchase order financing is an arrangement that grants you financing to pay for your raw materials or retail merchandise before you actually complete your order. This financing option gives you flexibility to buy the supplies you'll need to assure your customers that you can fill their orders in a timely manner. Purchase order financing isn't actually a loan. Rather, it's an advance against your future earnings. When your customer pays the invoice, the money goes directly to the company that advances you the payment, clearing your account. In return, the company issues you the remainder of the payment.
Qualifying for Purchase Order Financing
Since purchase order factoring is not a loan, you don't have to pass a credit check to qualify for it. Instead, all you need is a purchase order from your client. As long as your client has a good payment history, you're good to go!
Why Purchase Order Financing is Good for Your Company
What makes purchase order financing such a huge help to businesses? For one thing, you'll be able to go forward with your new clients' orders, even if you're currently dealing with cash flow problems. This means that if you suddenly face a new or unexpected expense that drains your cash reserves, you won't have to hold off on pursuing new customers. Purchase order financing also helps you to avoid taking on additional debt, which could weaken your financial standing if you need to secure financing later on. Since this funding is flexible, you can also borrow as much as you need to cover your job, rather than having to reapply if your workload suddenly increases.
Purchase order financing benefits your business in many ways. When you take advantage of this option, you can get the funding you need to attract new customers without putting an even bigger strain on your company's fragile finances.