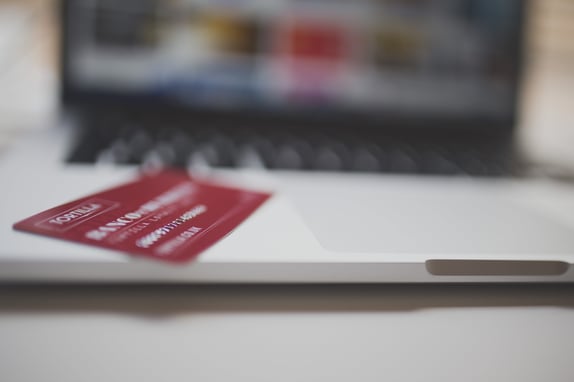 Most startup owners think they can do it all themselves. Accounting, marketing, human resources, sales, web design – you don't have to be a jack-of-all-trades to search Google for a few "How To" columns and save the costs of hiring a professional … right?
While initially this may seem like a great way to lower overhead, it will undoubtedly end in a financial mess that you could have avoided. Luckily, you can remedy or completely dodge the mistakes most business owners commonly make with a few solid financing strategies.
Don't Max Out Your Credit Cards
First-time entrepreneurs are especially at risk of making this mistake, because they want to avoid taking out loans or using money borrowed from family or investors. Credit cards appear to be a fast, easy, and effective way to pay for your company's needs, but the long-term ramifications of maxing out a few credit cards aren't worth the short-term gains.
Maxing out one high-limit credit card is a surefire way to damage a previously stellar credit score, which can take years to reestablish. Spreading your debt across multiple credit cards may ease the pressure on your score, but will still rack up thousands of dollars in interest fees. Instead, speak with a professional financial advisor about your funding options – you'll be surprised by the number of loans you can receive with little to no interest or with appealing alternative financing options.
If you've already maxed out your cards, don't throw in the towel yet – you can hire a financial planner to help consolidate debt, negotiate bank fees, and put you on a payback track that works for your budget. With the right guidance, a terrible credit score can be rebuilt successfully before it does any damage to your business.
Don't Try to Handle Your Books Alone
Odds are you started your own business so you could do something you love and make money doing it. Hiring a bookkeeper may seem to directly contradict this goal, but in the end, it could save you from wasting money and pulling out your hair. A professional bookkeeper teaches you how to manage your monthly expenses and reconcile your accounts. A bookkeeper also provides a trusted ally to answer your financial questions.
If you don't like the idea of hiring a professional bookkeeper permanently, hire one in the beginning to teach you the best accounting software and get you started on the right foot. Many avid do-it-yourself business owners use bookkeeping apps to keep them on track, but it's wise to consult a professional first. Whichever course you choose, make sure your business is built on a solid financial foundation to avoid serious problems in the future.
It's never too late to invest in a trustworthy, experienced bookkeeper to get your business on track if you've already done it yourself and are in a tough situation. Many startups struggle in the beginning, especially if they use unfamiliar software and dig up long-forgotten mathematics. If you've already made a bookkeeping error, hire a professional immediately to remedy the situation before a major financial crisis puts your business under.
Don't Ask For Help Too Late
We all fall prey to that stubborn little voice inside our heads called pride. When starting your own business, it's difficult to ask for help – even if your business is failing and you don't know what else to do. Financial advisors and consultants may come at a price, but it's a much lesser price than having your small-business dreams fail.
You can avoid many minor mistakes up front and save major costs in the future when your books are out of sorts and need extensive work to fix. Get a second opinion about aspects of your business that you're unsure of to ensure that you won't fall into a financial trap. Secure a network of advisors you can trust early on to give you peace of mind moving forward.
Keeping up with your tax obligations and creating a separate account for business finances can turn into complex financial dilemmas. Managing your finances on your own exposes you to the possibility of making a fatal mistake and having to cut costs that might compromise the quality of your business – and no startup can gain a good reputation like that.