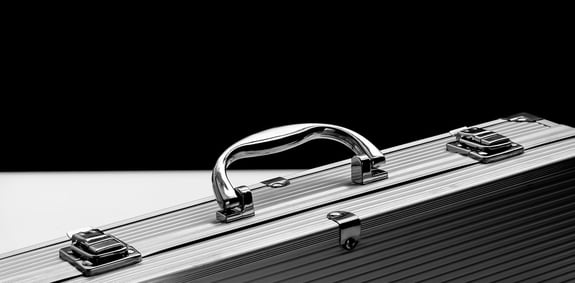 Sometimes nothing about a small business feels small. Debt, loan repayments, and financial responsibilities can easily appear enormous and overwhelming to a small business owner. While any company may experience cash-flow problems at some point, an income gap can mean the end of a small business that doesn't have the assets to survive a slow period. Luckily, small businesses can have an ally in the right invoice factoring company. Here's how to choose the ideal factor for your brand.
Determine Your Financial Needs and Business Goals
The first step to finding your ideal factoring company is determining your own goals as a small business. Factoring is not the right solution for everyone. If you have substantially fewer accounts receivable than accounts payable, for example, you may not benefit from factoring. To find out if factoring is the best option and select the ideal company for the job, first have a firm understanding of why you need the money.
The right factoring company will have fees and conditions that match your needs, such as an easy application process, variable rates, and flexible timelines. Write down what you're looking for in a factor, including must-haves and things you want to avoid. Once you know what you need from a factor, you'll be able to select the right one with ease.
Scout Candidates and Ask the Right Questions
To choose your factoring company, scout the market for more than one brand. Gather a list of potential candidates and begin the interview process. Visit the company's FAQ page for a basic rundown of how it operates. Call and speak with a representative directly or set up an appointment to meet with someone in-person. Don't be afraid to ask the factor questions. You need to trust the factor you partner with, and honest, transparent answers to your questions are great jumping-off points. Here are questions you should ask when interviewing a factor:
Do you have experience with small businesses in my industry?
What are your terms, fees, and conditions?
What does the application process involve?
Are your solutions scalable to my company?
What types of factoring do you offer?
Do I have to factor all my invoices or just some?
What happens if the client doesn't pay the invoice?
Do you have professional references?
What support services do you offer?
What else can your company do for me?
These nuts and bolts questions can build a sturdy foundation for your relationship with a factoring company. Gaining a basic knowledge of the company's values, standards of operation, and business expertise can help you decide which factor best suits your particular needs. It's also worthwhile to look at the company's testimonials to find out what other customers have to say.
Decide What Makes You Comfortable
Finally, decide what terms and conditions you're comfortable with before saying yes to a factoring company. What works for your competitor may not be what's optimal for your business' growth. Review the factor's answers to your questions and consider whether you'll be comfortable partnering with the company. It may feel like the factor is the one doing you the favor, but remember that you're a customer and have the right to due diligence before signing on the dotted line. If you're uncomfortable with the fee range or contract terms, keep shopping. The right factoring company for you is out there if you do a bit of research.
If you don't feel good about the factoring company you're working with, you're doing something wrong. Factoring should be a process you engage in with confidence that secures the funds you need for your small business to grow. Perform due diligence when finding your factor, and choose wisely. The company you partner with can make or break your factoring experience.