As you discover what medical factoring is and how it can help health care businesses with their cash flow needs, you may wonder if your own business is eligible for this unique type of lending. Qualifying for factoring does in fact require that your business meet certain criteria.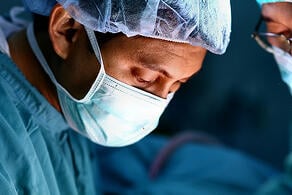 However, most health care company owners find these requirements easy to accommodate and certainly realistic when it comes to securing outside lending. Your likewise may be eligible for factoring if these criteria currently apply to your company.
Accounts Receivable Requirements
One of the most basic requirements involves having the minimum value in accounts receivables available for this transaction. Your business must net at least $100,000 each month, a figure that will ensure the transaction goes smoothly and that you will receive a sum of money that actually helps you bulk up your cash flow.
If you have yet to reach this net amount or your business is not large enough yet to accommodate that figure, you may do well to consider other finance options. However, if you do bring in at least this amount on a monthly basis, factoring may be a solid option for getting the money you need to function today.
Payer Requirements
You likewise may be eligible for factoring if you can submit claims to the required types of payers. Acceptable forms of payers include:
Private insurance companies
Worker's Compensation Insurance Carriers
Managed Care Agencies
State and Local Government Contracts
As long as your business has these types of payers available, you may apply for and receive a factor loan.
Longevity Requirements
Like most business owners considering factoring for outside financing, you may be required to have been in business for at least one year prior to applying for this loan. Factoring cannot often be extended to new companies. The factor wants to know that you have some stability and commitment already invested in your company, which is why this financier may prefer that you have at least one year of being in business to your credit.
Credit Requirements
While much of the transaction will be based on the dollar amount of your accounts receivables and the credit worthiness of your clients, your own credit may come into play when you apply for this type of loan. You may not be expected to have the best of credit rating. However, you should have at least fair credit if you want to qualify for a factor loan without any delay or inconvenience.
When you have a reasonable credit score, you show the factor that you have no ulterior motives for needing this money. You also show that you can be trusted to satisfy the terms of your factoring contract.
Type of Health Care Business Requirements
Factors who offer this type of financial solution to health care businesses may prefer some health care businesses over others. You may secure the factor loan you need if you operate a company like a:
Private medical practice
Nursing home
Hospital
Home health care company
Rehabilitation clinic
Durable medical equipment supplier
MRI and radiology center
Laboratory
These types of medical businesses often receive easy and affordable factor loans. However, if you run another form of health care company, it may benefit you to ask your factor directly if your business meets the criteria for applying.
Just like other businesses, health care companies rely on a sufficient cash flow to stay profitable and functional. When you wonder if your own business would qualify for a factor loan, you can proceed with applying if your company can meet these common criteria for factoring.
Photo | Medical/Surgical Operative Photography | by Phalinn Ooi | Used under Creative Commons image attribution license 2.0