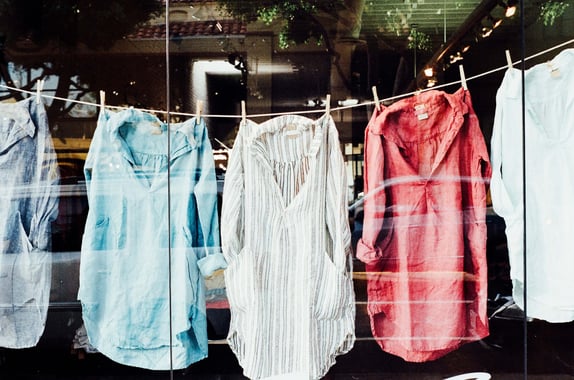 The garment and apparel industry is one of many that benefit from accounts receivable factoring, which is an essential financing tool for the ongoing success of sales and manufacturing companies in the United States. The first area of commerce to take advantage of factoring services regularly was the garment industry. To ensure the necessary financial backing for the operational needs and expenses of this enormous international industry, garment manufacturers, suppliers, and distributors use factoring.
Common Types of Factoring in the Garment Industry
The most common types of factoring that entities in the garment industry use to cover expenses are invoice factoring and accounts receivable factoring. Professional invoice factoring allows a garment industry company to sell its invoices to a factor in exchange for cash. Invoice factoring gives the company working capital quickly – sometimes in as little as 24 hours. Any fashion-related company needs fast cash when it undergoes abrupt sales lulls or unpredictable slow periods of production.
Invoice factoring benefits garment industry companies by enabling them to sell the invoices of customers who are slow to pay. Factoring gives the company immediate payment for the invoice rather than having to wait for the customer. This convenience provides steady cash flow for any area of the business, regardless of when the customer pays the invoice. Invoice factoring is relatively easy to qualify for, with a simple application process and high approval rates.
Accounts receivable (A/R) factoring is a popular choice in the garment industry, as it provides funds to cover major areas of spending for garment companies. In the garment and apparel industry, A/R factoring can cover:
Seasonal business costs. The fashion industry is seasonal by nature, with differing costs for shipping and manufacturing summer versus winter garments. Businesses often need alternative sources of working capital to cover company operations during all sales cycles.
Supply and demand. Fashion trends can change in the blink of an eye – causing a major issue in supply and demand for garment industry companies. It can be impossible to predict the demand of each season's trends ahead of time. A/R factoring can help keep capital consistent, regardless of a trend's popularity.
Economy fluctuations. Unexpected changes in the economy can affect the garment industry. Many people cut into their fashion shopping budgets during hard times, resulting in garment companies taking a major hit. During such times, A/R factoring can keep these companies afloat.
The benefits of factoring to a garment industry company are numerous, and they're often the difference between going into debt and enjoying a profitable business. Invoice and A/R factoring are fast, flexible, and debt free.
How to Work With a Factor
If you're in the garment industry and think factoring is the right choice for you, here's how to get started. First, choose a factoring company. Take customer orders as usual, sending them invoices for the products that they purchase. The factoring company will assess the creditworthiness of your customers and decide whether to accept your factoring application. If the company agrees to factor your invoices/accounts receivables, it will pay you a percentage of the value of the invoice when you ship the products.
From this point, the factoring company will manage your outstanding accounts, collecting payments from your customers. You'll take home the money for your accounts right away, with no restrictions on how you use the funds. You can use your factoring funds to make up for a lull in business, hire seasonal employees, or launch a new product. How you use your money is up to you. With factoring, you don't have to repay the funds, worry about interest, or hurt your credit. If you're in the garment industry, factoring may be for you.