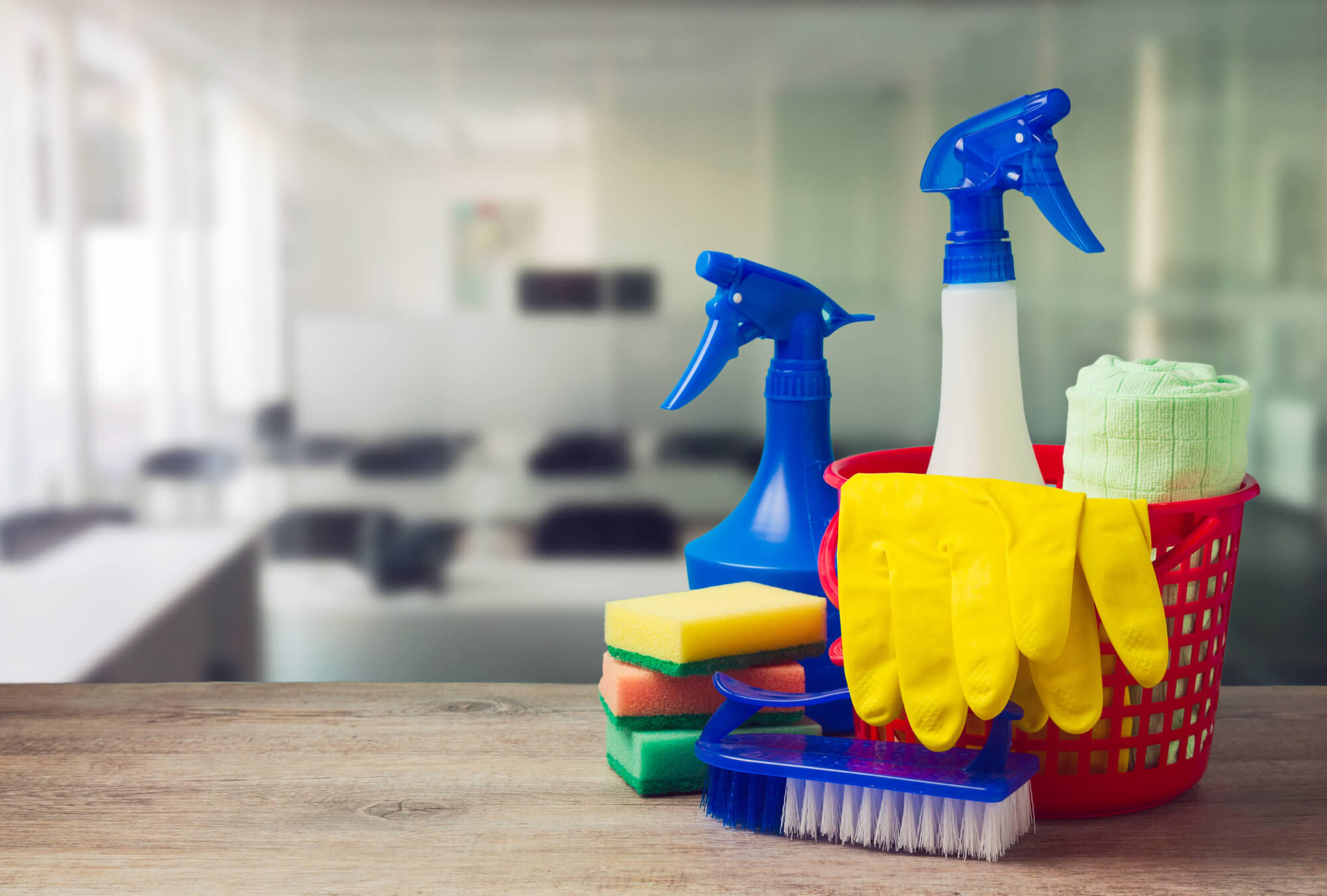 As a professional cleaner, you know the struggles of working for a cleaning business. Maybe you are constantly over-scheduled, forcing you to rush between clients. Maybe you disagree with company standards and feel like your work isn't valued enough. Maybe it's a little too tough to watch a portion of your wages disappear out of your paychecks to cover company costs.
Starting your own cleaning business, especially if you already have a few guaranteed clients, offers you the ability to be your own boss and set your own standards. If you're interested in running your own small cleaning business, here are several things to consider to help get your company off the ground.
Research
Before you start spending money on supplies or equipment, make sure you can find a way to compete. Do some research on the industry in your local area. Start by finding out:
How many cleaning businesses already exist in your area?
Do they service residential or commercial property?
Which market do you want to serve?
Do you need to comply with industry-specific cleaning solutions or equipment that require training?
Do you want or need a certification to help establish your professional business?
As you look into existing companies, try to identify the services they lack. You could offer said services as a differentiator in your business.
Consider targeting either the residential or commercial market. Each has different needs and requirements, and it might be easier to comply with one set of standards for your new business.
Determine Your Business Structure
Will you be your only employee? A sole proprietorship can work for you if you have only a handful of clients, and don't expect to hire others to work for you. However, you face the potential for damaging property, even if it's only an accident.
Another option is forming a limited liability company (LLC). Putting "LLC" after the name of your company looks more professional. This type of entity provides the liability protection you lack as a sole proprietor.
An LLP is similar to an LLC, except you have one or more partners in the business.
An S-Corp is an independent corporation that allows you to pass profits and losses through to the owner's personal income. It's also known as a pass-through corporation. A C-Corp is also an independent corporation, but the taxes are separate from your income as an owner.
If you expect to build a large company, an S-Corp or C-Corp may be more appropriate than an LLC. Talk to a business attorney once you create your business plan to identify the correct business structure for your needs. Knowing your business structure will save you a lot of headache when it comes time to pay taxes.
Choose a Business Name
When you researched local cleaning businesses, did you note the names? Obviously, you don't want your business name to be identical or similar to an existing business. If you are a sole proprietor, you may want to use your name unless it matches someone else's company name.
Many states, counties, and cities require you to register your business. Suppose you want to accept payments made out to your company name. In that case, you register a DBA (doing business as) to allow customers to make payments under your business name instead of your personal name.
As you consider a name, try to make it easy to spell and pronounce. This will help make it easier for potential clients to find you. Once your business is named, you can start the licensing process.
Licensing
If your business is regulated under a federal agency, you must gain the agency's approval to start and operate your company. The federal government doesn't typically control cleaning services unless you work in a niche industry or use a restricted cleaning product.
Licensing and registration also take care of your tax information. For example, you will need an Employer Identification Number (EIN) if you have employees and perform payroll withholding.
You may need a vendor's license to calculate and pay sales tax correctly. Speak to the city clerk or local administrator for clarification. Also, ask about local ordinances to ensure compliance.
Also, consider bonding and insuring your business. Bonding is a way to reassure clients that your company is reliable and trustworthy and provides some protection for you and any employees.
Licensing can be a headache, but it's a necessary step. Some clients may be willing to pay more for your services if they know you are properly licensed.
How Much Should You Charge?
If you work as a professional cleaner, you may already have an idea of how much you should charge. If you're unsure, take another look at how much your competitors charge for various services. Learn the standard rates for your area and find ways to differentiate your business while increasing your ability to request higher rates.
Your prices should be high enough to cover all your needs, including licensing, supply costs, transportation, insurance, along with payroll and training if needed. Funding a new business can be tough, especially within the first five years. It's common to need some financial assistance to keep your daily expenses covered.
Financing Your Business
You have several ways to finance your new business and ongoing operations — you could use personal savings, take out a bank loan, or approach investors. The real issue comes in when you are waiting for your clients to send in payment for your services.
For new businesses without a credit history (or a not-so-great credit score) invoice factoring is a great option. Invoice factoring, or accounts receivable factoring, provides you with fast cash based on your invoice values.
Traditional loans can take a long time to process, while investors might challenge your control. Factoring your invoices helps keep your cash flow stable, so you can keep things running as you wait for your clients to pay.
The factoring process is simple, and it is a short-term financing option that works well for new and growing businesses.
Time to Grow
Starting your own cleaning business allows you to be in complete control of your own schedule, service costs, and clients. Getting your business off the ground requires research and time, but you can be an accomplished small business owner before you know it.
Don't let a lack of business funding stand between you and your own cleaning business. Factor Funding can help you find the financing solution that works best for your situation. Contact us today to start planning your business dream.