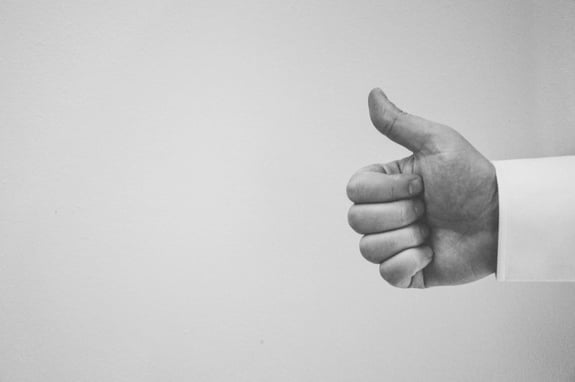 Is your business ready for 2017? The new year presents a perfect opportunity to review last year's performance and revamp operations. Look back at where you succeeded, where you failed, and what you would like to tweak this time around. Your brand's success depends on the ability to reevaluate your business plan and make necessary changes. Your small business can start on the right foot with a few top tips.
Become a Thought Leader in Your Industry
Content is still king in 2017, but the name of the game has changed. Instead of filling your website with short blurbs and flashy advertisements, search engines are rewarding sites that post long, evergreen content. Mark yourself as a thought leader and a source of reliable information in your industry by focusing on creating original, relevant content. Evergreen content stays relevant for years to come, becoming a go-to resource for people in your field. Post to your blog regularly with longer, useful, and detailed articles that address the needs of your audience. High-quality content can boost your credibility and improve your search engine ranking.
Get Cash Flowing
If your cash flow left a bit to be desired this past year, find new ways to get it going. Cash flow is the lifeblood of any business, and it's crucial to jumpstart it if your small business is feeling the pressures of debt or a budget spread thin. Invoice factoring can be an ideal cash-flow solution for many small businesses. Factoring isn't a loan, so you don't have to worry about repaying it with interest. Invoice factoring lets you quickly raise capital by turning your accounts receivable into cash or a credit line. You can then use the money in whatever way you need to – on payroll, new supplies, or website design. There are fewer restrictions in factoring than many other forms of increasing cash flow. Factoring may give you the funds you need to rise to the top in 2017.
Focus on Employee Happiness
It can be easy to put your employees at the bottom of the totem pole among your customers, investors, and business partners. However, your employees are the cogs that keep your operation moving. Whether you have two or 20 people working for you, 2017 is the year of employee appreciation. Invest in employees who have great attitudes and are open to learning and performing the tasks you need accomplished. Try to be as flexible as possible with their needs, and give them permission to fail. Your employees will likely give back to you what you give to them, facilitating company growth and making your customers want to come back for more.
Don't Go Down with the Ship
For most small businesses, the main product or service came from the owner's specific passion or vision. This can make separating business from a personal life difficult. Many business owners are so attached to their "babies" – their products – that they are blinded to the pitfalls and warning signs. If you believe switching your business model, discarding your original product, and going in a different direction are what are best for your business, go for it. It may be difficult to say goodbye to years of work, but your business will thank you for the much-needed refresh and restart.
Have More Fun
Being a small business owner should, above all, be fun! You started this business because you wanted to be your own boss, make decisions on your own, and work in a field you enjoy. If you aren't excited to go to work in the mornings, you're doing something wrong. This year, try to have more fun with your business. If there's something you're missing, resolve the problem and fill the gap. Partner with new industry leaders, hire employees with similar goals to your own, come up with exciting new business ventures, and make 2017 a great year.