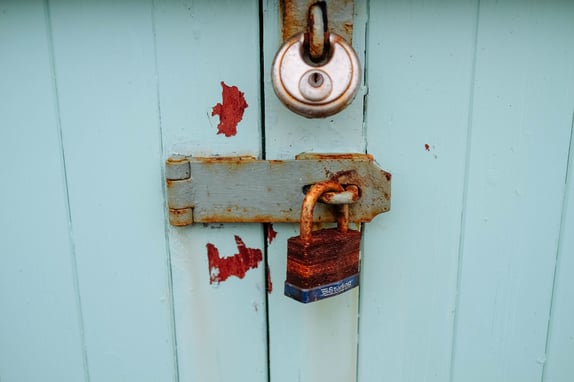 When the excitement of starting your own business and being your own boss first hits, the modicum of self-control that you usually exhibit goes out the window. You have the idea, you know how to accomplish the main task, and you are just going to go out there, hit the pavement, and win. Simple, right?
We have ideas for small businesses because we believe we can succeed. You want to open a food truck business based around grilled cheese sandwiches because you have been told that you make the finest grilled cheese sandwiches throughout your quaint little hamlet. You are simultaneously satisfied and excited that you can make great sandwiches and that consumers will like them.
The First Hurdle: The Big Green Wall
The challenges begin when you discover that this little piece of entrepreneurial genius is costing you more than you ever believed or planned that it would. There are many costs of opening and operating a small business. Here are five that we believe every new entrepreneur should consider when applying for financing:
Business Insurance
Legal Fees
Taxes
Industry Associations
Professional Fees
Business Insurance: Managing the Pre-Crises
Insurance is a no-win situation; that is, until disaster strikes. No one likes buying insurance as there never seems to be a direct return on investment. However, too many small businesses have been ruined by a disaster that financially broke the back of the young company. You want to be prepared for a crisis so that the crisis doesn't break both your entrepreneurial spirit and your bottom line.
In most states property insurance, liability insurance, and unemployment insurance are required purchases for business owners. Property insurance is vital if you hold any merchandise at all. Fires, tornadoes, busted water pipes, and petty thieves all pose threats to any business with inventory. If or when someone sues your business, you'll need liability insurance. It will protect you from large settlements that you'll never be able to pay as a small business owner. Unemployment insurance is required in most states. Health insurance (optional, depending on the number of employees the business has hired) can be an asset that would attract a better collection of applicants.
Legal Fees: Dot and Cross
Law is a specialized field and a competent attorney, at some pivotal moment, may save your company. There is a strong chance that a contract exists somewhere on either the structural or operational side of your business. You will want to make sure that your end of the contract is an advantageous to your stake in the business. You could pay anywhere from $125-500 for an experienced attorney - and that's per hour. Some companies that deal continuously with issues of legality may need to keep an attorney on permanent retainer.
Taxes: The Hidden Fees that Cause Hidden Fees to Worry
From self-employment taxes to limited liability company (LLC) fees, business owners are often stymied by the number of taxes levied against them in a fiscal year. Some entrepreneurs wrongly believe that they won't pay a significant amount of taxes until the company becomes at least marginally profitable. That may be the case if sales and/or income were the only forms of taxation (government fees) that were applied. Depending on the size and nature of the company, an attorney, an accountant, or a bookkeeper may be needed.
Industry Associations: Stay Connected
In the modern world of perpetual contact, connections are as vital. To stay connected within a given industry, many entrepreneurs join trade organizations. With these professional memberships, they can stay knowledgeable about the latest news, the newest research, and the industry trends. Membership can be costly. Be prepared to spend hundreds of dollars annually on these memberships.
Professional Fees: Preparing to Operate
If the structure of the hierarchy at the company is complex, you may need an attorney to assist in setting up your LLC and paying the filing fees that vary from state to state.
If you're applying for a license within a city or county, the government office in question may require you to be in possession of the property. The business may need to be fully operational before they will approve a license. But what if the license or permit is vital to the operation and the owner has to wait for months before it is approved? In the case of an alcohol license to a bar owner or permits to a contractor, time can be devastating. A business needs to be able to survive these challenging periods.
Before starting your soon-to-be successful venture, consult with someone about their own experiences in business. Then find a reputable company that has expertise in small business financing. They will walk you though your own goals and expectations so that you will be able to thrive with your eyes wide open.