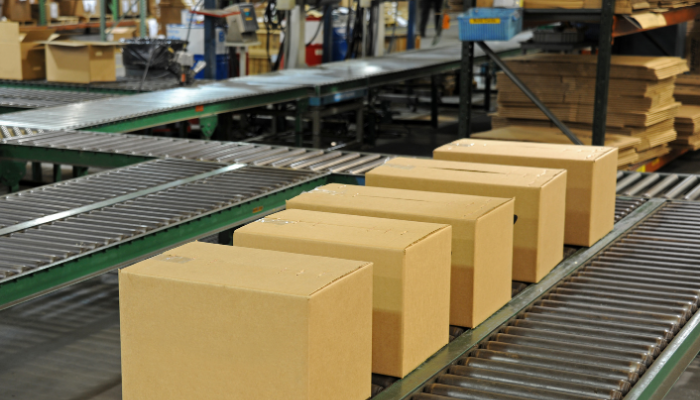 American laborers have spent decades watching their employers' factories close up shop and their jobs being sent overseas in favor of cheaper labor. Few people ever hoped that these jobs would return to American soil. However, the latest business trends show that these individuals' hopes are in the process of being realized. In fact, more companies, both those that operate domestically as well as international businesses, are increasingly reopening long-closed factories or even building new factories in the U.S. These factory openings translate into more jobs for both the unemployed and thousands of newly graduated college hopefuls.
Manufacturing Boom Statistics
In fact, some of the latest facts involved with the increase of factory jobs should give people who need work plenty of reason to feel hopeful. The primary reason that companies are returning to U.S. soil centers around cheap and plentiful resources that are vital for running a factory. Utilities like natural gas are readily available and significantly cheaper than those produced overseas.
This low-cost availability of resources gives business experts every reason to believe that by the year 2020, as many as 1.5 million new factory positions, as well as 3.5 million jobs overall related to the manufacturing boom will be created. Indeed, Honda is already leading the way with four domestic factories already in operation, 2,040 U.S. jobs created, and a $1.2 billion payroll to its credit.
Other companies that are building new factories stateside include:
Formosa Plastics
Canadian business Methanex
France's Vallourec
German's Siemens
A number of American companies also are reinforcing their existing factories and hiring more workers. These businesses include:
Given these facts, you and other domestic business owners should feel hopeful about your future success. Even so, you may still have lingering doubts about how you can actually launch your business to its next level of production, particularly if currently lack the money to pay for the manufacturing of your orders. Rather than fill only a portion of the orders sent to your company or take your chances at being approved for financing through a bank, you can instead use purchase order lending and factoring to increase your company's production.
Simpler Approval Process
With the economy's many ups and downs, banks are very wary about lending money to new start-ups. If you approach a bank for financing, it is a real possibility that you will be turned down flat, leaving you with no cash to pay for your orders. Instead of taking your chances with a bank, you can use purchase order lending to get the money you need to pay your manufacturer for your company's orders.
When you choose this option, you escape the nerve wracking credit approval process that remains a hallmark for bank loans. Rather, before the purchase order entity will buy your company's invoice, it will check the credit of the client that placed its orders with your company.
If the client has a good record of paying its bills on time, the PO business will pay for the invoices and the manufacturing of the orders. It will then have the orders counted, checked and received by a third party. Your credit never comes into play during the application process.
Payment and Profit
Instead of you getting paid for the orders, the PO lender will take its cut out of this money and then send you the remainder. You still make a profit and can even use the money you saved in this transaction to advertise or build your business. You avoid having to deal with a stressed-out bank and making payments on a loan for months or years.
However, if you have given the client an extended amount of time to pay you for the order, the PO entity could sell the transaction to a factor lender. This lender will buy the invoice for a discount, repay the PO lender, and likewise pay your business for the orders. It will collect the outstanding balance, relieving you and the PO lender of the risk in case your client defaults. In fact, under many circumstances your PO lender may require that you agree to factoring prior to buying your company's invoices.
Increased Availability of Purchase Order and Factor Lending
It used to be that relatively few purchase order and factor lenders were available to business owners like you. Those that did exist were somewhat inaccessible to start-ups seeking new finance avenues for manufacturing purposes. However, this element of business finance continues to grow at a significant rate, with some lenders offering both purchase order and factoring loans. This increased availability means that you have the option of dealing less often with cautious and uncooperative banks. Instead, you may get the money you need by selling your invoices to a purchase order or factoring company.
The American manufacturing boom is well underway. You can help your business become successful amidst this economic upswing by utilizing purchase order and factoring lending to your advantage.