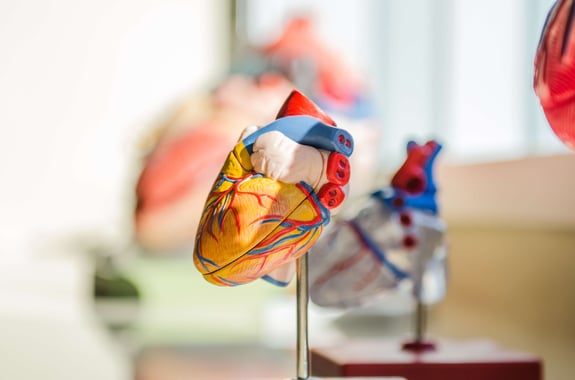 There are two main types of factoring involved when it comes to the health care industry – health care factoring and medical factoring. While a medical company can benefit from both types of invoice factoring, it's important to understand what makes each unique. Health care factoring has a different process than medical receivables factoring, and companies use both kinds differently. Here's what you need to know about factoring medical receivables.
What Does Factoring Medical Receivables Mean?
Medical receivables factoring is different from health care factoring in that the latter involves individual business owners in possession of medical supply companies, medical staffing agencies, medical transcriptions services, etc., while medical factoring comes into play with companies that deal with a third-party payer. Medical factoring is for companies that have to wait for payments from a third party such as Medicare, Medicaid, or a private insurer. Financing medical claims with insurers takes a special procedure.
Every industry gets hit with slow payments, but in the medical profession cash-flow problems are common. Medical companies that bill public or private insurance companies often experience gaps in their income that can lead to trouble covering payroll, equipment repairs, new staff members, or facility expansion. In the health care industry, companies have to wait for insurance companies to pay medical claims. Unfortunately, this process is seldom quick. Most medical insurance claims take one to three months to pay. Few facilities can afford to wait so long for payment – especially new companies and those that experience swift growth.
Medical receivables factoring solves the issue of slow payments by giving businesses fast access to funds. While the typical business loan process takes at least 60 to 90 days, invoice factoring takes three to five days or less, depending on the arrangement – an ideal setup for medical businesses that need money as soon as possible to pay employees. Factoring funds are also non-repayable and don't involve interest. The money the medical facility receives after the factoring company's fees is 100% its own, to use as it sees fit. The benefits of medical receivables factoring can mean the difference between prospering and going under.
How to Start Medical Receivables Factoring
First, find out if your business qualifies for medical receivables factoring or if health care factoring is the right option instead. Both processes are similar, but they are for two very different types of medical industries. Some examples of facilities ideal for medical receivables factoring include:
Diagnostic imaging centers
Hospices
Hospitals
Long-term care facilities
Medical offices
Nursing homes
Pharmacies
Rehabilitation clinics
Surgery offices
Any medical facility that invoices third-party payers instead of patients directly may qualify for medical receivables factoring. Once you find out you qualify, do your research to find the right factoring company for you. Your factor should have experience in health care and medical factoring, prior clients similar to your company, and the right funding solutions for your needs.

Evaluating each medical factoring company takes a bit of due diligence. Come up with a list of questions to ask each potential factor during the interview to ensure it meets your criteria. If you don't want to factor all your accounts receivables, for example, make sure your factor accepts only a few at a time.
Expanding Your Medical Facility with Factoring
Once the right factor accepts your application, the bulk of your work is done. The factoring company will take things into its own hands, contacting third-party payers and insurance companies on your behalf (confidentially or not, depending on your preferences) and collecting payments. You'll receive payment for your invoices at a percentage of their face value up front, and can use the funds right away. Medical factoring can transform your business from struggling to successful in just a few days when you understand how to use this resource to its fullest potential.