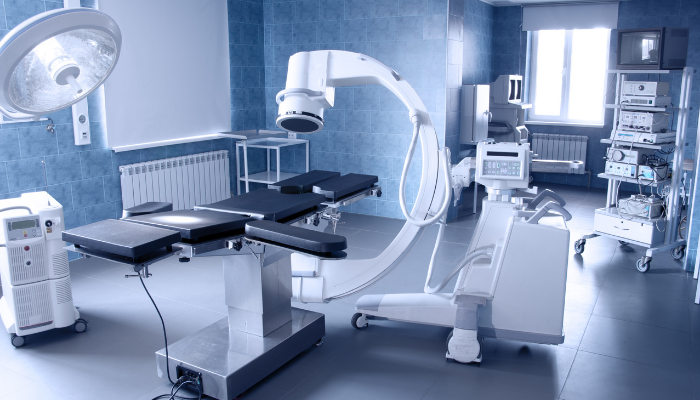 Savvy business owners understand the usefulness that assets can offer. When they need to get money to run their businesses, these individuals often want to utilize assets at their disposal rather than dipping into their profits and earnings. One key asset that they may use to obtain new equipment for their businesses is the equipment that they already have in their possession. When they want to obtain new computers, stoves, freezers, vehicles or other business-related necessities, business owners could benefit by using a lease buy back agreement for this purpose.
Saves on down Payment
A lease buy back basically allows a business owner to sell a piece of equipment to a leasing company, which in turn leases the equipment back to the original owner. This agreement provides the owner with cash that he or she needs to buy new equipment for the business without having to use money that he or she already has on hand or taking away from the business's profits. In fact, if the owner were to pursue a bank loan or get financed for the equipment through a retailer, he or she may be required to put down a large sum of money as a down payment. The down payment sum could be more than that person could afford and greatly impact the business's current stability. Rather than compromise the business in such a way, the owner could raise the funds by using a lease buy back on equipment that he or she already owns.
Saves on Maintenance and Repair Expenses
This kind of lease agreement could shift the responsibility for the equipment's upkeep to the leasing company rather than its original owner. Many times, when a person leases an item, that individual is not expected to pay for its repair or upkeep. That duty falls on to the leasing company, which then covers that expense with the client's monthly payment. If the equipment fails or it needs to be serviced, the leasing company may have the obligation to call out a repair service in good time to have it fixed or maintained immediately.
Possibility of Future Upgrade
Another advantage that business owners who use this agreement prefer is that they have the option of upgrading their equipment at the end of the leasing agreement. Once they satisfy the terms of the agreement, they could be offered the chance to upgrade to a newer model. If the equipment used in the initial agreement is outdated or obsolete, this opportunity could provide the business owner the chance to get newer and more convenient computers, cars and other equipment to use to run his or her company. People who buy equipment are often stuck with outdated models until they can afford to buy newer replacements.
Avoids Taking out a New Line of Credit
People who own their businesses often guard their lines of credit carefully. They avoid overextending themselves with credit they cannot pay back in good time. The lease buy back agreement does not require that they take out new lines of credit or even have a hard hit on their credit report. They can get the money they need to buy new equipment and retain their current credit for future purchases. Business owners today rely on being able to buy the equipment they need to remain profitable and successful. When they want to avoid a big down payment, taking out a bank loan, or opening a new line of credit, they can raise the funds by using assets already at their disposal. By selling a piece of equipment to a leasing company and then leasing the same piece of equipment back, they retain the use of that initial item while still getting the money that they need to buy new resources for their business.