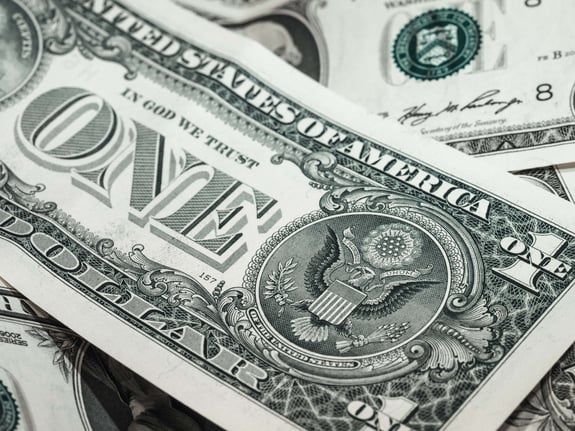 If you haven't heard of accounts receivable funding, it's time to discover what this source of financing can do for your company. Corporations and small businesses use accounts receivable factoring to bridge cash-flow gaps without going into debt, losing important clients, or having to wait for banks to accept loan applications. Invoice factoring can solve short-term cash-flow problems, enabling a company to grow and continue operations uninterrupted. Learn the basics of accounts receivable financing to find out if it is right for your business.
How Does Accounts Receivable Funding Work?
When a business sells a product or service, it gives the customer an invoice. An invoice describes the unit sold, the price of the unit, and the terms of the sale. If the customer does not pay the invoice right away, the invoice serves as a bill. In many industries, outstanding invoices are a regular occurrence that can lead to harmful gaps in cash flow – especially in a business's initial, formative years. Many companies cannot afford to wait for customers to pay their invoices because they need revenue right away for payroll, supplies, inventory, or other reasons. Accounts receivable funding can be an ideal solution in these situations.
Instead of having to turn down jobs or lose employees, a company can turn to accounts receivable funding for immediate solutions to low cash flow. During accounts receivable funding, a company (called a factor) purchases a business's unpaid invoices, or accounts receivables, for a fee. Both parties agree on the price of the invoices beforehand in a factoring agreement. The factor will then advance the company a percentage of the total price of the invoices (i.e., 80 percent) for immediate use. Once the factor collects payment for the invoices from the customers, the company will receive the remaining percentage (i.e., 20 percent).
Invoice factoring is not a loan. The money a company receives for its invoices belongs to the company with no strings attached. It is free to use the money in whatever way it sees fit, with no restrictions that many loan agreements stipulate. The company does not go into debt or owe the money with interest. The factoring company takes over all aspects of the invoice and will contact your customer on your behalf to obtain payment. The factoring company deducts the fee for services after the customer makes a payment. A company can choose how many invoices to factor. Accounts receivable funding is a dependable, viable solution to low cash flow for many companies.
Benefits of Accounts Receivable Funding
Factoring is a unique financing option for businesses that has several advantages over other types of funding. Leveraging accounts receivable to immediately boost cash flow can give a company the money it needs to complete a job, keep customers happy, hire new talent, complete payroll, debut a new product, finance a new location, or grow more business. After factoring invoices, a company can focus on core aspects of business instead of collecting payments and paying off debts. Here are a few attractive benefits of accounts receivable funding:
Fast cash-flow solutions. Applying for a bank loan or line of credit is a lengthy process that involves in-depth applications and weeks of deliberation. It can take months to receive the money from a loan or credit line. Invoice factoring delivers cash within days – sometimes next day with rush services.
Free working capital. There are no stipulations for using the cash gained from invoice factoring. Unlike other forms of funding that have restrictions on how a business can use the money, cash from factoring comes with 100 percent spending freedom.
Available for new companies. Factors do not look at personal credit history to decide whether to purchase invoices. Instead, the factor looks at the creditworthiness of a company's clients. This is perfect for new companies with no credit history or for business owners with poor personal credit scores who may not qualify for loans.
There are many reasons to choose accounts receivable funding for a business of any size and stature. It is a promising solution for companies in need of fast, no-strings-attached cash. To learn more about invoice factoring and begin the easy application process, contact an experienced factoring company.