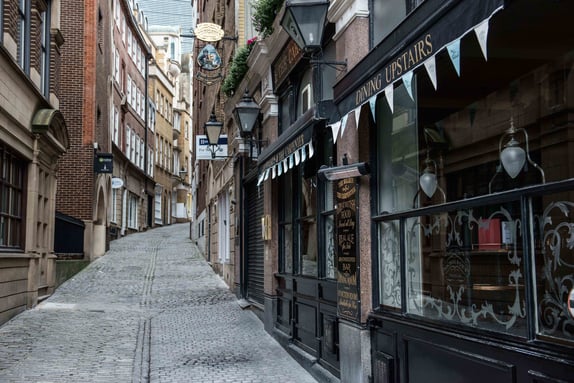 The retail industry has grown steadily in recent years thanks to an improved economy and the popularity of online shopping. However, retail businesses still face serious challenges, including difficulty keeping pace with consumer demands and staying ahead of rivals in a fiercely competitive environment. Even established retail businesses face obstacles such as staying up-to-date with social media trends and out-marketing online businesses. Understanding the common challenges a retail business faces in today's market is the first step toward finding a solution.
Funding the Company
The number one obstacle retail businesses face is finding financing. This is a problem for small businesses in every industry, but the recent economic climate has made securing funding more difficult than ever. More than half of companies applying for credit are being turned down, while others are too discouraged to even apply for loans. The average small business loan application takes 24 hours to complete—the process is complex and demanding, requiring in-depth cash flow research and proper documentation.
The economy has taken volatile twists and turns since the global financial crisis in 2008. The market appeared to stabilize and even thrive in 2012, with marked retail sales growths. However, there's still much lacking in today's economy, with the rates of savings dwindling and costs of living escalating. Financing pressures can prove to be too much for a retail business that doesn't yet have the cash flow or reserves to afford everything a startup costs.
Maintaining an Online Presence
Online marketing is more important now than at any other point in history, with the number of Internet shoppers reaching groundbreaking proportions. Today, social media marketing and website optimization are crucial to a retail business' success. Creating a strong, user-friendly online presence isn't easy; it requires expert knowledge and perhaps even the help of a digital marketing professional. Many small business owners lack the resources to focus on their online presence, which can damage their success in the long run.
Launching an effective online campaign requires the cash flow to create high-quality content, including video and image content. It also requires a business to dedicate the time and energy to keeping up an online presence, which takes constant vigilance in the world of social media. Like most of the challenges impeding retail businesses, maintaining an engaging and attractive online presence comes down in large part to having the funds.
Meeting Customer Expectations
On top of economic and technologic changes, retail businesses must also deal with inherent changes in typical customers. As the millennial generation begins to finally outnumber the Baby Boomers and Gen X shoppers, retailers must keep up with new demands in a completely evolved marketplace. Today's shoppers are savvy, highly informed about products that they want, and aware of market prices. Customers can conduct plenty of online research on their own before ever entering a store, making it imperative for business owners to stay ahead of the game.
Solutions to Retail Business Challenges
Maintaining a positive cash flow is more difficult than ever, but that doesn't mean retail businesses have to throw in the towel. For each challenge retail businesses face, there's a viable solution. Managing cash flow as a retailer involves reducing expenses and setting a budget. Sticking to a budget can be difficult, but it's necessary to avoid going too deeply into debt. Increase sales revenue through data-backed marketing tactics, and don't buy more inventory than you can profitably sell.
Many retail business owners find that even with the best cash flow management strategy, they come across insurmountable roadblocks. When a business needs an instant solution to a cash flow deficit to meet payroll or pay suppliers on time, invoice factoring can help. Invoice factoring gives businesses a way maximize cash flow quickly and efficiently, without adding to existing debt or incurring expensive interest fees. Retail businesses may face a variety of challenges, but fortunately, today's innovative marketplace offers an equal number of solutions.