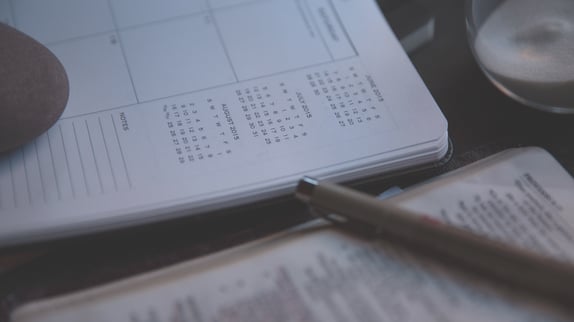 Staffing agencies occupy a rather unique place in the business world. They employ people and send them to a client's location to do work. Yet, the staffing agency doesn't have a direct supervisory role over their own employees. This unique situation creates special financial and legal obligations and risks that the staffing agency must address.
That is just one of the many challenges of creating the business plan for a staffing agency.
Determining the Target Market
If you are the sole staffing agency in a moderately sized town, then you can be a generalist that employs a variety of skills to a variety of industries. Unfortunately, most staffing agencies don't have that luxury. It is a matter of identifying a target market where there is high enough demand but not too much competition.
The potential niches available for staffing agencies is quite wide. Here are just a few niches: medical, legal, administrative, IT, industrial, and marketing.
Decide on the Type of Business You Will Be Running
Staffing agencies can take on different forms. Each has its own advantages and disadvantages.
A sole proprietorship occurs when one person owns the business under his or her own name. Any debts of the businesses are personal debts to the owner.
A partnership occurs when two or more people own the business jointly. They may be equal partners or each may have a certain share. Debts are still personal in nature.
An LLC is a limited liability company. It offers the taxation benefits of a sole proprietorship or a partnership, while offering the protection of a corporation.
A corporation is an entity that is considered legally separate from its owners. It pays its own taxes and protects its owners from liabilities.
Identify Sources of Funding
For the first few months, the agency is going to be running in the red. Employees will need to be paid before clients pay their invoices. Plus, there are advertising, recruiting, and operating costs to cover.
How will you fund the agency for those tough few months? If you are lucky, you might have funds available to use. Most agencies won't have that advantage. A combination of personal funds and loans might get the doors open. Factoring is an option for keeping them open until the clients start to pay.
Ensuring Liability Protection
Your employees are going to be working in numerous locations, some safer than others. You need to make sure that your agency and your employees have proper protection.
Liability insurance will protect the agency from any damages that your employees cause, even if inadvertently. If your employees are working in high-risk industries, like medical or construction, be sure you go with premium liability insurance.
Workers' compensation is a requirement. If your employee gets hurt on the job, the insurance will cover medical costs and rehabilitation. Consider adding short and long-term disability insurance options as well.
Create a Marketing Plan
You will need to have essentially two different marketing plans. You need to attract both employees and clients. You cannot do it with only one half of the plan.
The marketing plans are so essential to a staffing agency, that without one (or two) you might as well not even open the doors.
Download "Staffing Financing Made Easy" Today
Projecting Revenue
You need to have a good idea of how much revenue your agency will generate in the first month, quarter, and year. It needs to project out to at least two or three years for a solid picture.
An essential piece of the puzzle for projecting revenue is setting your price point. You want to pay enough to attract the best talent, but you don't want to be overpriced where clients won't want to do business. Now, you will likely have different price points for different levels of talent or different industries. These points need to be determined before you open the doors.
Where are the Doors
Staffing agencies often start out in the corner bedroom of the owner's home. And that is great for the first few months. But, eventually, you will need an office space.
Part of your business planning is determining the right location that is great for recruits coming in to interview, yet accessible to your core clients.
Bringing the Pieces Together
Ideally, your business plan needs to be well researched and well planned. Bringing it all together means putting it into a document you can present to lenders and use as a blueprint for your future.
A basic business plan includes the following:
Executive summary
Company financing and structure
Products and services description
Strategic and marketing analysis
Marketing plan, including pricing
Corporate structure
Financial plan
Personnel plan
Putting together a business plan takes time and preparation, but in the end it will pay off with a successful enterprise. Do you have a business plan?