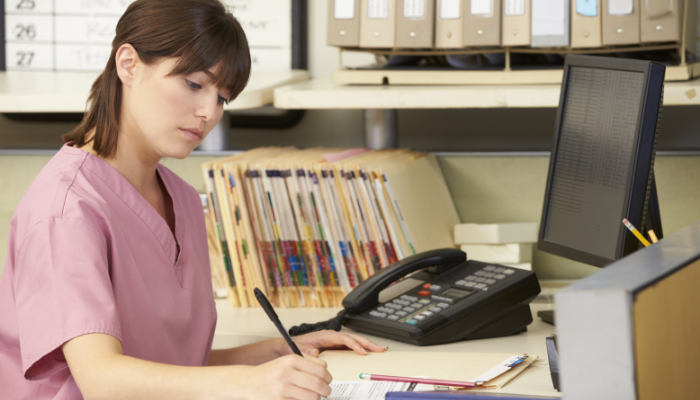 Nurses are turning increasingly to staffing agencies to find employment. Many hospitals and other healthcare facilities go through cycles of hiring personnel and then laying them off when budget cuts come down at the end of the fiscal year. This leaves many nurses unemployed while there is an increasing need for their talent.
One of the challenges for staffing agencies that handle nursing positions is having the capacity to add personnel when demand increases. If cash flows are tight, adding additional employees can be near impossible. Factoring is a viable solution for freeing up that cash and expanding business.
How Can Factoring Help Nurse Staffing Agencies?
Nursing is not a 9-5 job in many cases. Hospitals and other facilities need qualified staffing 24/7. If one of these facilities needs help, it is important for a staffing agency to have employees available to take on the needed responsibilities at a moment's notice.
To keep qualified staff on the payroll, you need to have sufficient reserves to cover payroll until the client pays for the services rendered. This is where factoring comes into play. It allows you to free up the cash you have trapped in unpaid invoices to be used in whatever way you need.
Factoring is fairly simple to understand. If you have invoices which normally wait 30 to 60 days for payment, you may be a good candidate for factoring. The factor will review the invoices you have available and determine if your clients are creditworthy. If the factor determines the invoices and customers are good, the agency will forward between 70 and 90 percent of the invoices' value to you. Once the clients pay those invoices, the factor will forward the rest of the payment amount to you, minus a small fee for its services.
This financial arrangement allows you to free up your cash flows and offers you the opportunity to hire additional employees, recruit new clients, or expand in any way you choose.
What Are the Advantages to Factoring?
There are plenty of advantages to consider with factoring:
Once you establish the factoring relationship, you can get the cash advance within 48 hours.
The initial approval process usually takes less than a week to complete.
You are not waiting for your clients to pay their invoices.
You can use the funds in whatever way you choose.
You are not obligated, in most cases, to factor all of your invoices.
Nurse staffing agencies of all sorts can obtain these advantages. This includes agencies who handle traveling nurses, general nursing staff, homecare nursing, private duty nurses, occupational health nurses, and pediatric nurses, among many other specialties.
Are There Any Caveats to Factoring?
If you decide factoring is a financing option for your staffing agency, there are a couple of things to keep in mind.
Take the time to find the right factor for your agency. There are literally hundreds, if not thousands, of factors out there. Not all of them work within the medical area. You need to find an agency which has plenty of experience dealing with medical invoices. It will save you hassle and heartache in the long run. Another aspect to consider is the size of your agency. Some factors will not work with smaller agencies who just don't have the volume they want. Fortunately, there are plenty of agencies that do.
Don't select your factor based solely on the lowest factoring fees. More than likely, you may get one factoring agency offering extremely low fees to try to get your business. The unspoken part of their offer are the hidden costs associated with their services. Instead of offering one fee for all their services, they will have a fee for everything. So, while their "factoring" fee is low, their other fees will eat heavily into your profit.
Positive cash flows can definitely help your nurse staffing agency grow. If you want to free up the cash in your invoices, the first step to take is to talk with a factor.