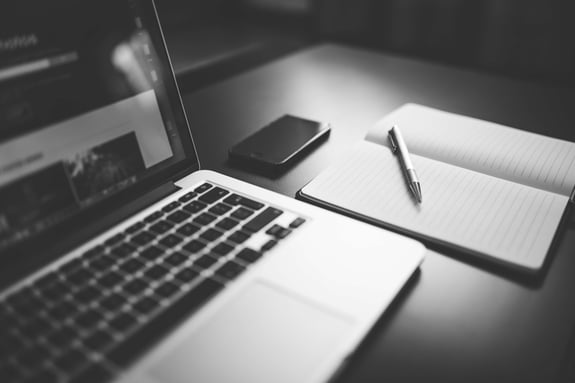 If you're applying for factoring, you've done your research and concluded that factoring is the best option for your business. Factoring had helped thousands of the world's most successful companies grow, providing no-strings-attached funds when they need it most. Before you submit your factoring application, know how to optimize your chances of approval. When all that stands between your enterprise and success is factoring, your application needs to be as perfect as possible.
Increase Your Company's Validity
While a factoring company focuses mostly on your customer's creditworthiness to decide if you're a good candidate for factoring, it also has to verify your company's validity. One way to ensure validity isn't an issue is to become a business entity. Becoming a limited liability company (LLC) or a corporation instead of remaining a sole proprietor lowers your financial risk and shows a factoring company that you're willing to go the extra mile to help your business succeed.
Another way to increase your company's validity is to have an online presence. Believe it or not, factoring companies will look for an online presence when investigating an applicant. Having a presence online with a company website and social media profiles proves your legitimacy as a real business and not a scammer. Create a business webpage and become active on sites like Facebook, Twitter, and LinkedIn to improve your chances of a factoring company accepting your application.
Register with your state's secretary of state. If your company is a corporation or LLC, virtually every factor will verify your information with the secretary of state to ensure your company's legitimacy. To register with the state, you must be in good standing with your state taxes. Thus, checking your information with the state also lets a factoring company screen your enterprise for tax evasion and fraud. If you do everything in your power to increase your business's validity, it will make the factoring application process run much more smoothly.
Keep Organized Documentation
If you can't make heads or tails of your accounts receivables, monthly income, and expense reports, neither can a factoring company. Keep good documentation of your purchase orders, customer contracts, and invoices to expedite the factoring process. Stay organized and keep important documents categorized in a filing cabinet or using online accounting software. When you prepare an invoice, generate an invoice numbering system to keep track of all customer invoices.
Maintain good records so that when you submit an invoice, its information is up to date and accurate. If your contracts are missing important information, such as a customer's last name or company address, obtain this information and add it to your documentation. If you really struggle with documentation, consider hiring a bookkeeper. Keeping your paperwork in order not only improves your chances of approval for factoring, but also helps your business as a whole.
Show That You're a Desirable Candidate
Submit an invoice with your factoring application from your largest, most creditworthy customer. A stable business is likely to pay its invoice on time, making the transaction more desirable for the factor. Factors consider your customer's creditworthiness, so make sure you're submitting the right invoice. Choosing the most appropriate invoice to enter into a factoring relationship will go a long way toward convincing a company to accept your application.
Make sure you're on the same page as your customers before you submit your factoring application. Submitting an invoice where the customer doesn't agree you actually completed the service doesn't do your business any favors. Align your business with your customers, making sure the invoice you want to factor is in good standing and qualifies under your chosen company's stipulations. Putting your company and accounts receivables in a good light is the best way to improve your factoring application.