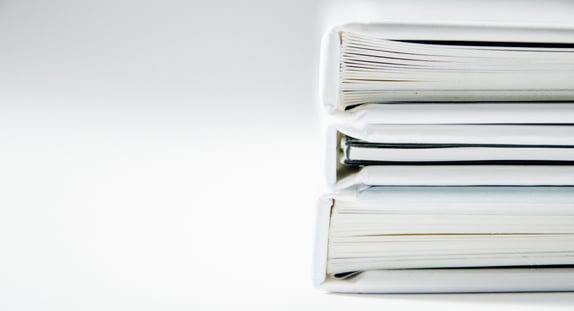 Securing funds for your small business isn't easy. Convincing a bank or credit union to fund your startup requires lengthy loan applications, perfectly executed presentations, and impressive business metrics. Borrowing from friends and family, on the other hand, can lead to immense pressure to repay what you owe, and maxing out credit cards isn't the strongest foundation for a successful operation. Luckily, a variety of alternative funding options are available for business owners who need relief.
Alternative Lenders
Online lenders offer web-based lending platforms as an alternative to traditional bank lenders. They typically provide a much faster loan application process and lines of credit to meet short-term financing goals. Popular alternative lenders include OnDeck, Kabbage, and CAN Capital, but there are many more. If you need instant funds to address an urgent business need, such as a shattered storefront window or plumbing emergency, alternative lending options can give you money right away.
Alternative lenders require much less documentation to accept and process loan requests, looking mainly at whether your business has the cash flow to repay the loan. Loan repayments can be long-term, but interest rates might be high. Weigh this option carefully to ensure it's right for your small business.
Institutional Lenders
Non-banking institutions, such as family funds, insurance companies, and hedge funds, have come into the financing game more and more recently due to high approval rates. Institutional lenders readily invest in technology and act promptly to fund small enterprises, resulting in faster loan approval than big banks. Interest rates are low because institutional lenders have a comprehensive profile of businesses approaching them for loans.
Institutional lenders don't ask for collateral, trusting a personal guarantee and sometimes liens on business assets. This is a wonderful option for a low-interest, quickly approved loan, but only if you meet specific requirements. Moreover, if you need a large investment, this may not be your best option. These loans have terms of about one to five years or even shorter.
Peer-to-Peer Lending
With the phenomenon of online community support, peer-to-peer lending has taken off as a feasible way to fund your small business or startup. Peer-to-peer lending is when one business owner turns to his or her peers for short-term loans. An online lending club assesses the business owner's risk and decides if and how much to lend. Even if you're a high risk, there are certain individual investors who may choose to participate in your loan in exchange for higher returns on investment.
Invoice Factoring
One of the safest and most popular options for alternative funding available is invoice factoring. Factoring is straightforward and gives small businesses instant access to cash they don't have to repay. It's the ideal solution for companies with plenty of outstanding accounts receivable. Instead of dealing with bank loans or advanced payments, business owners apply to third-party firms known as factors. Factoring firms pay for your unpaid invoices at a discounted rate, immediately providing you with the funds needed to keep your business running.
You pay a small factoring fee for their services, but you don't have to repay the money you receive or any interest. It's yours to keep and use as you wish, with no strings attached. Often, bank loans or private loans come with stipulations, stating the ways you're allowed to use the funds. For instance, if you receive a bank loan to develop a new product, you can't use the money to pay your delinquent balances. Factoring lets you use the funds however they'll best serve your business.
Choose the Method That's Right for You
As small businesses continue to face funding challenges with traditional lenders, more and more options are popping up as viable ways to stay afloat. No two companies are the same, and what works for your competitors may not work for you. Whether you choose an institutional lender or invoice factoring, an alternative way to fund your budding enterprise can mean the difference between shutting your doors and thriving.