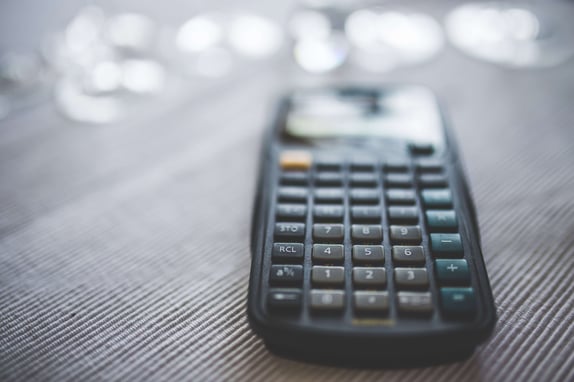 Record keeping is one of the most important aspects of running a financially sound small business. Maintaining the right records in the right way can help you run a more efficient enterprise. This may not be the best part of management, but it's necessary to master the craft if you want to keep your company afloat.
#1: Eliminate Clutter
If you're a small-business owner who keeps every scrap of paper related to your enterprise, it's time for a change. Record keeping is as much about what you keep as it is about how much you keep. While it's better to err on the side of keeping too much than not enough, saving everything will only decrease your system's efficiency. Don't hold on to emails or memos simply because you think you may need them later. Instead, develop a recordkeeping strategy and stick to it.
#2: Choose Your Record-Keeping Tool
A variety of record-keeping tools are on the market today. The system that works for your competitor may not be the one that works for you. Sometimes a simple system is best: old-fashioned paper and folders. There are file folders, hanging folders, accordion folders, and filing cabinets for this purpose. If you work best with pen and paper, don't feel pressured to move to a computerized system. Record-keeping software can, however, do much more for your business than simply account for documents.
Computer-based record keeping preserves documents in the event of a fire or break-in, and it allows for easy file sharing. It's faster and more accurate, and it grants access to profit and loss statements immediately. Computer-based record keeping combined with the cloud enables you to store, process, and manage data online no matter where you are—without downloading software upgrades. Download an easy program such as Quicken to ease yourself into the computerized record-keeping process.
#3: Keep the Right Records
There are certain documents that the law requires you to keep depending on your industry and location. Other records may not be required by law but are important for the health and growth of your business. In general, you need to keep records such as.
Business documents. Records that establish your right to conduct business.
Contractual agreements. Business records demonstrating your company's obligations to employees and clients.
Regulatory compliance. Records that show your business meets legal and regulatory standards.
Personnel files. Information about your staff, including resumes and background checks.
Customer records. If your business deals with regular clients or large client projects, keep track of their records to better serve their needs in the future.
As a business owner, you should establish solid record-keeping skills for legal and personal reasons. Good records help you track business information, plan for the future, and prepare for tax season.
#4: Know When to Hire a Bookkeeper
If you're a startup company, you most likely don't have room in the budget to hire a bookkeeper. As you begin to make a profit, however, hiring a specialist may be a wise decision. If you want to focus your time and energy on running your company instead of record keeping, this could be your answer. Assigning a qualified employee to this task can ensure you never accidentally break the law, lose important documentation, or make expensive accounting errors.
Prioritizing your business' record keeping is the only way to ensure your company thrives. Whether you need to switch up your record-keeping tool or hire a professional bookkeeper to take over, optimize your record-keeping skills for the best return on investment. Clean, efficient, and organized records make daily operations easy and effective for years to come.