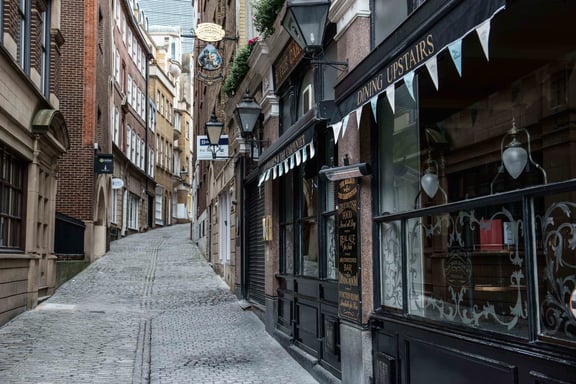 Most business owners dream of opening a second location. It's a definite milestone, showing you have successfully found a niche and made it work for you. However, opening a second location is often a daunting task, especially financially. If you are ready to open a second location, accounts receivable financing may help ease the inherent financial burden. The more secure you are in your financials, the more time you can spend on making your second location a success.
What is Accounts Receivable Financing?
Your receivables encompass money customers owe you, outstanding invoices, and any other money you can collect from those investing in your business. In an accounts receivable financing agreement, a business owner works with a factoring company. The factoring company gives the business an amount equal to the value of unpaid receivables. Typically, the factoring company can advance the business owner 70-90% of the value of outstanding receivables. If your customers have debts, or receivables cannot be paid for other reasons, the factoring company will collect as much debt as possible, and pay the business owner that amount minus their factoring fees. Factoring companies also help business owners determine which of their receivables are most valuable so they have the cash and collateral they need.
Advantages of Accounts Receivable Financing
Accounts receivable financing is a great option for business owners opening a second location. It gives owners access to collateral and cash without waiting for a business loan, and streamlines the paperwork and financial prep work needed for the second location. Leveraging accounts receivables often results in an instant cash flow, which helps business owners through the cash crunches inherent in their specific fields. Accounts receivable cash flow provides security for business owners, giving them more time to grow their businesses and explore new ideas instead of worrying about financials.
When to Use Accounts Receivable Financing
There are several factors you, the business owner, should consider before involving your company in accounts receivable financing. Particularly when opening a second location, accounts receivable financing can help you succeed or it can backfire. First, your business' profits must consistently flourish. If you only have enough money to cover basic expenses, it's not time to open a second location, nor is it time to think about collecting receivables. You are better off getting a small business loan or merchant cash advance, or deciding the best ways to increase revenue.
Before using accounts receivable financing, build your customer base. Factoring companies want to work with businesses whose services and products have been tested, and who have built credibility. The more growth you can show, the more receivables you will eventually build up. Additionally, your factoring company will be more likely help you find new avenues to receivables, as well as new ways to grow a second location.
Finally, you and your team should feel ready to collect receivables and use accounts receivable financing. Do not open a second location, or do anything for which receivables might be necessary, without a team you can trust. Everyone on your team should be comfortable with your financials, as well as the plans you use to handle them. Your employees should know how to work well with factoring companies, and how to interact with customers so they don't feel like your company is taking advantage of their generosity.
Consider the Second Location, Itself
Once you're ready to open a second location using accounts receivable financing, don't jump in yet. Consider every aspect of the new location. Will it operate differently than your original business and if so, in what ways? How will the second location be financed; are you getting a traditional loan, a merchant cash advance, or something else? Once your second location is running, will you pursue opening a third location, or a chain? When possible, come to your team and factoring company with these answers. They will be more likely to trust and support you, and your second location will more than likely succeed.