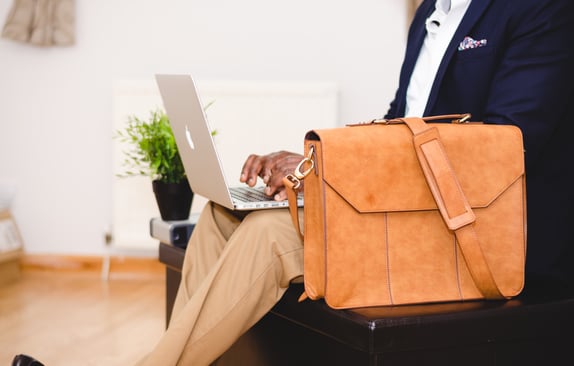 In its first years, almost every small business is at risk of failing. According to the Small Business Administration, only half of new businesses survive their first five years. Startups are risky business ventures, often launched before owners are truly prepared. Some small businesses rack up too much debt in the first year to make a profit, failing to realize that they have alternative funding options until it's too late. Others simply start on the wrong foot and aren't able to get back on track. Learn from these four common reasons why small businesses are failing in 2016 to avoid becoming a statistic in 2017.
Insufficient Capital
Many entrepreneurs drastically underestimate the costs of funding a business. New owners don't realize the risks of trying to ride a projected cash flow and don't start with enough operating capital to keep a fledgling business alive. Many business owners max out their personal credit cards in their last-ditch efforts to save their companies, ruining their credit and the future of the brand. Failure to manage cash flow is one of the main reasons why people lose their businesses.
The first step toward avoiding this problem is to realize that it may take several months for customers to pay their outstanding invoices. Assuming you'll have funds from a customer to use right away is a mistake that can cost you or your company. Your business may ebb and flow, but your capital should remain the same to buffer these changes. It's imperative to calculate your startup costs accurately. To offset the problem of customers paying late, consider factoring your invoices. If you're eligible for this service, accounts receivable factoring can provide you with money instantly for invoices that you otherwise wouldn't see money from for months.
Improper Planning
Commanding a successful business takes immense planning. Your business model must be sound, have a strong business plan, and pursue a tract with a proven revenue stream. Simply having a good idea is not enough to keep a business afloat. A good business owner implements strategic guidelines to carry out a good idea. Too many new businesses go under due to improper, incomplete planning.
Build a good business model by researching how other, similar enterprises in your industry operate. Develop a complete, comprehensive business plan that forecasts your financial needs based on predictable revenue, strategic marketing, and solutions for potential obstacles. Assign specific objectives to complete along a timeline to measure your business's success and stay on track. Map out options for financial help, such as small business loans and invoice factoring to safeguard your operations from financial trouble.
Poor Financial Management
Lack of money is the No. 1 reason small businesses failed this year. Managing your finances poorly will almost guarantee a failed business. A smart business owner knows exactly where money to finance a business comes from and where it goes – down to the penny. Failing to keep a reserve of money in case of a financial crisis, choosing the wrong funding option for your business, and improperly managing cash flow will put your business on a dismal path.
The key to proper financial management is having a backup plan. Most startup business trajectories don't predict profits until years after the launch date. Have enough money in the bank to finance your business with or without money coming in, at least for the first year. Hope for the best but prepare for the worst.
Unwise Funding Decisions
Many businesses fail due to the fact that they take money from the wrong pot. Paying for your business on personal credit cards or with money borrowed from relatives may seem wise when you're overwhelmed with debt, but in the end, these decisions can break your business. Instead of taking out loans with hefty interest rates, borrowing money you fear you'll never be able to repay, or ruining your credit, consider alternative funding methods.
Invoice factoring funds many small businesses and has a number of advantages over traditional loan situations. A factoring company agrees to purchase your accounts receivable for an agreed-upon sum, giving you the money you need to keep your enterprise afloat right away. The money from invoice factoring is yours to keep – no repayment and no interest. You don't need great credit to qualify for invoice factoring, and you can stay debt free. As 2017 approaches, stay in business by avoiding these four common reasons why companies failed in 2016.